Denver Event of the Week
Cruise LoDo with the people from Culinary Connectors for a Friday walking tour that'll introduce you to four surprise culinary hotspots in the hood (itineraries sent to you just beforehand). After you finish eating your way through all four, brace yourself for more consumption as things culminate in a happy hour. Get more info and tickets right here
Recommended Video
Fruity Pebbles on a Hot Dog?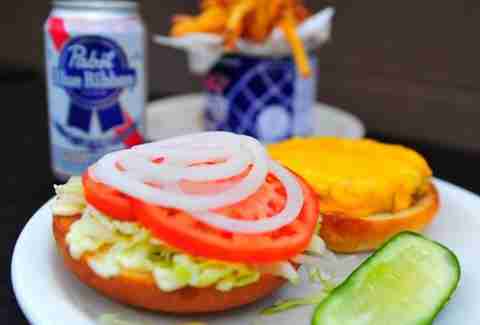 Thursday, January 23rd: In case you needed another reason to hit up Steubens on the late-night, they have a new "Lucky 7" menu that adds a classic cocktail to that already banging' deal of a burger and lawnmower beer for $7. You know you can't pass that up Continue Reading
Thursday, January 23rd: Brush up on your wine knowledge with the Union des Grands Crus Bordeaux Wine Tasting at the McNichols Building. More than 40 Bordeaux wines will be featured, so by the end you'll probably at least THINK youre fluent in French. Get all the glorious details here


Friday, January 24th: Your favorite commissioner to ever do stand up -- Steve Rannazzisi (who plays Kevin on FX's show The League) will be appearing at Comedy Works to work his comedy. Top that Rannazzisi! Laugh it up

Tuesday, January 28th: Head down to the Denver Pavilions for their Chalk It Up to a Tribute to Champions art event that is celebrating Denver's first Winter show at Red Rocks. Check out mesmerizing 3-D chalk drawing, take photos, and be entered to win a new SIMS snowboard.
All Weekend
There's no football this weekend. But, as you may have heard, there is a certain important game NEXT weekend. And you need something to wear. Maybe you should try this timely number from Denver Wears Me. A portion of the proceeds go to Mr. Manning's charitable foundation. Pick one up here