Denver Event of the Week
The Blue Ribbon Bacon Tour is going down in Keystone this Saturday and Sunday, and while you should probably sit down to hear the details, you'll definitely need to sit down after working your way through the Hungry Hog ticket package, which includes: eight tasting tickets (which means eight bacon dishes from your choice of vendors), two beverage tickets (which you'll wisely spend on beer), UNLIMITED bacon strip samplings (!!), and participation in the festival's Whiskey Tour. Get your tickets here
Recommended Video
Check in to Hotel Thrillist this September!
Thursday, June 19th: Red Rocks is getting a little funky on Thursday, thanks to Feed The Rocks. Headlined by Nas and Flying Lotus, this marks the night that you want to get to the best playground in the state to hear some of the best hip-hop in the country. Light 'em up

Continue Reading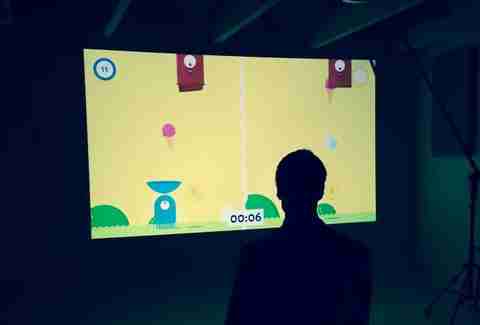 Friday, June 20th: One of the many events involved with OhHeckYeah, Distilled:Play involves a partnership with the Clyfford Still Museum to combine gaming and culture. Show off your croquet skills, check out the new exhibit, and play video games on giant LED screens. Go, NOW!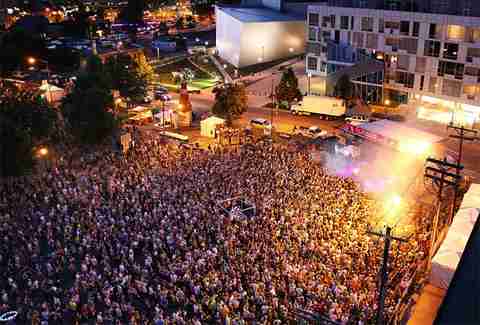 Saturday, June 21st: The best music festival you can go to that's actually in the city, Westword Music Showcase is back to bring you a party headlined by Diplo and 2 Chainz, and then brings the heat with over 140 additional bands for you to fall in love with. Disclaimer: there are 12 stages, so plan accordingly.
Saturday, June 21st-Sunday, June 22nd: Starting with a big parade at Cheeseman Park, Denver's 39th Annual Pridefest will be nothing short of a major celebration. Continuing with a "Same World Same Love" theme, festivities will progress down Colfax avenue and eventually end at Civic Center Park. Spread the love