Denver Event of the Week
As part of Colorado Craft Beer Week, Lowry Beer Garden has joined forces with Epic and Odell in an effort to feature some of their best brews during their Colorado Tap Invasion. From March 21st-30th, the breweries will headline four of their different beers in order to keep you on your toes. Food will also be provided -- think beer-infused brats (naturally) -- as well as special giveaways all week. You don't want to miss this one
Recommended Video
Hopsy Gives You Fresh Beer From the Tap in the Comfort of Your Own Home
Thursday, March 20th: Boulder Theatre is hosting the Second Annual High West Oyster Fest, presented by Jax Fish House & Oyster Bar -- complete with an oyster eating contest, shucking (not jiving) championship, and even an oyster stout. Tickets get you access to fresh seafood concessions, beer, and the contests. All proceeds benefit Veterans Expeditions.

Continue Reading
Friday, March 21st: The mountain junkies of Colorado Mountain Club are here to help you with their 12th Annual MountainFest. Connect with fellow outdoorsmen (and outdoorsladies!) while learning everything you need to know for your intrepid adventures this Summer.
Saturday, March 22nd: Head downtown to The Curtis Hotel to take part in the first-ever Collaboration Festival. Considered the headlining event of Colorado Craft Beer Week, it'll showcase more than 35 beers that have been created through partnerships between big-name locals and other brewing outfits around the country. More info on the boozy mash-ups here
Saturday, March 22nd and Sunday, March 23rd: Witness history by attending the first-ever A Bite of the Rockies at the Denver Mart in the Pavilion Building. This Colorado-centric event will be hosting more than 40 restaurants, food trucks, and cooking schools to bring you flavors from all over the world. Did we mention it lasts for two days?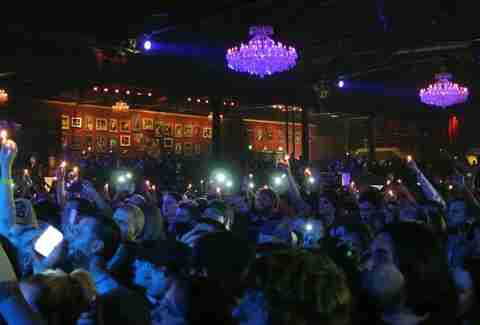 Sunday, March 23rd: Hey guys, we've all seen the "Blurred Lines" video, right? Well now you can see Robin Thicke live in action at the Fillmore Auditorium. We're not saying Emily Ratajkowski is going to be there, but we're not saying that she isn't, either… think about it.