Denver Event of the Week
If you're left to fend for yourself Thursday (or just want to sneak ANOTHER ridiculous meal in), Randolph's at The Warwick Hotel is supplying a feast of epic proportions with a massive array of French delights, seafood, and host-attended chef stations. Things get started at 11a.
Recommended Video
This 2-Foot Slice Is Covered in Donuts
Wednesday, November 27th: Work up that killer Thanksgiving appetite by burning mad calories dancing to dubstep legend Rusko at The Fillmore Auditorium. Not to be missed -- the show starts at 9p. Continue Reading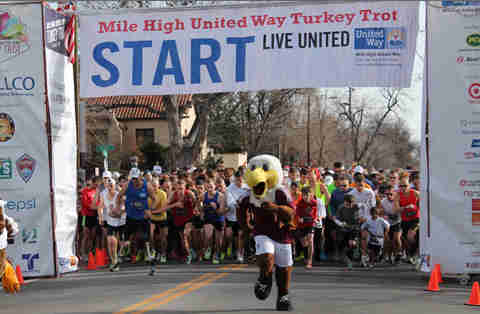 Thanksgiving day: Get ahead of your pumpkin pie gut with the 40th Annual Mile High United Way Turkey Trot. One of the best Thanksgiving day events in the nation will host a costume contest, pre- and post-fitness classes, and a beer garden with exclusive Colorado brews. Get yourself signed up here


Friday, November 29th: Check out Whittier's newest neighborhood eatery, The Plimoth, which offers European-inspired plates with Colorado-raised proteins and herbs from the restaurant's patio garden. Those braised beef shanks aren't going to eat themselves.
Saturday, November 30th: Highland's favorite ice cream joint, Little Man Ice Cream, is hosting a holiday lighting party at 5p featuring its 25ft Christmas tree and, more importantly, ice cream.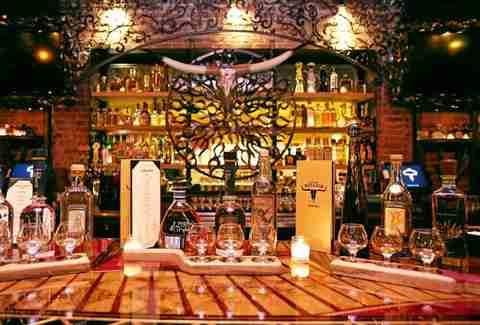 Sunday, December 1st: Wrap up the weekend with a Sunday-style fiesta at Highland's new hotspot, The Matador, where they're pouring more than 100 different tequilas to pair with contemporary Mexican plates in a vibrant space that'll feel even more vibrant after all that tequila.