So, you already know Denver is the best, but is it the best place to be single? Dating here is certainly... singular (!) as the geography, the overwhelming number of attractive people, and just the overall... Denverness of the place makes it a dating scene like no other. Here's why:
1. Your taste in beer will dictate your dating pool
A domestic-devotee trying to pair up with a craft beer-obsessive is like a Capulets and Montagues kind of thing. In case you're fuzzy on your Shakespeare, Romeo and Juliet ended badly.
 
2. Despite all that beer, people have disproportionately bangin' bods
The general populace here is remarkably fit, which is remarkable considering all these thriving burger joints. You just have to work extra hard, because you still need to keep up.
 
3. Despite (or because of?) everyone's general attractiveness, there are a LOT of singles
With roughly 500 people moving to Mile High every day, true love/a one night stand is just a U-Haul truck away.
4. The mountains are always there for a foolproof date idea
Pity those poor cities where they take "walks" through depressingly flat "parks." The view from here is much, much better.
 
5. Finding your type means knowing your neighborhoods
Denver is home to many a fine 'hood, each with its unique set of local inhabitants. If you're looking for a skinny-jean-wearing, man-bun-sporting dude, you will probably have better luck in Cap Hill than say, Lodo.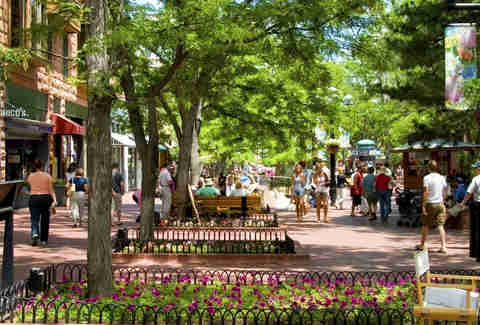 6. Dating someone from Boulder constitutes a long-distance relationship
Might as well just end it now before you have an insane fight and break up, all because you were irritated from sitting in 2.5 hours of traffic.
 
7. Your odds of dating a local are actually surprisingly slim
This is good, because you get to date the best this country has to offer. Denver only attracts the attractive.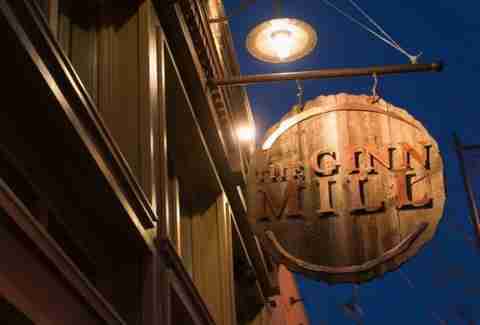 8. The Ginn Mill might be America's greatest bad-date backup plan
"The Skin Mill" will welcome you with open arms and ensure you forget that date ever happened.
 
9. A Denver sunset will probably seal the deal for you
Denver sunsets are more romantic than a Cialis commercials. You just better be ready when the final ray of sunshine dips over the Rockies.
10. Don't expect to be picked up in a luxury sedan
Chances are, he owns a bike. Or maybe, if you're lucky, a Smart Car in which you'll be riding shotgun with his snowboarding equipment.
 
11. Things are so good for women (or men) seeking men, they made up a nickname about it
Though, to be fair, "Menver" was a pretty obvious linguistic move.
 
12. Having a lame first date is damn near impossible
Or at least, it should be, now that you have this.
Sign up here for our daily Denver email and be the first to get all the food/drink/fun in town.