Whiskey and donuts, together at last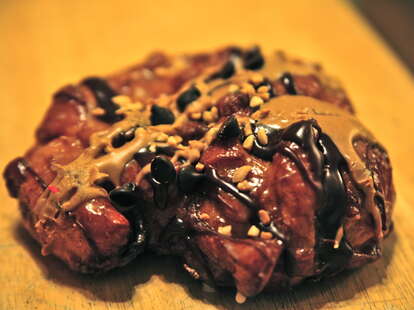 Rebecca Feder
Rebecca Feder
Denver Event of the Week
Combining all of your passions at long last is The Whiskey Throwdown & Doughnut Showdown, which will be hosted on the rooftop of Battery 621 on Thursday night. With promises of unlimited doughnuts and "too much whiskey" (we argue whether such a thing exists), the event will showcase local donut makers and whiskey distilleries through pairings of sweet treats and stiff drinks, and YOU get to vote on the winners.
Friday, August 15th: In case you didn't get your beer fix last weekend, the Art & Ale Brew Festival should satisfy all of your cravings with delicious brews, a lineup of treats, and musical performances to top it all off. Additionally, you get to explore all the exhibits and galleries at The Wildlife Experience. Don't miss out on the hotel packages either. Check it out!

Continue Reading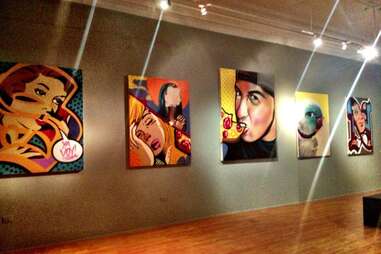 Friday, August 15th: Museo de las Americas is hosting their first-ever Battle of the DJs. Two of the city's best DJs will be around to battle for eternal DJ glory (and a cash prize). Listen and cast your vote, all while enjoying the current exhibit, Outside In 303, which features mural art from seven local artists. Don't miss it!
Saturday, August 16th: Back for its 27th year, AIDS Walk Colorado will be hosted in Cheesman Park. Go for fitness, go for a good cause, or go to get down with live music and refreshments during the after-race Celebration of Life Festival. Either way, don't forget your stilettos
Sunday, August 17th: Rodrigo y Gabriela are invading Red Rocks to bring the fiesta with their super-spicy guitar show. The once street musician-status rockers are now enjoying the success of their first studio album in five years. Get tickets while you can!