Our musical legacy in Detroit is untouchable and needs no explanation. You already know we lay claim to the greatest record label of all time (Motown), one of the greatest pop musicians ever (Madonna), and entire genres of music (techno). Entertainment is just our game.
Ah, but not just musical entertainment. Detroit has also incubated some of the brightest stars on screen, too, largely due to a number of factors. In some cases, owing to Detroit's stature as a boomtown, many future stars were sons and daughters of immigrants looking for the American Dream in the Motor City. Some found inspiration in their humble beginnings and translated that into their future work. Regardless of the case, Detroit's reputation as a stomping ground for Hollywood's finest is under-sung, so let's celebrate it right now. Here are 13 entertainers you probably didn't know were from here.
Unless there was a scandal at the polar bear exhibit at the Detroit Zoo, Bell probably never experienced half as many twists and turns in the sleepy Detroit suburb of Huntington Woods as Veronica Mars did in Neptune, FL.
Ever wonder why Cher tweets so much about the many crises going on in Michigan? Could be because her former singing-slash-acting partner was born in Detroit and spent his early childhood here. Though Bono went into politics, serving both as a mayor and US Congressman, he never had a career quite as scandalous as the ones in his home state.
The most famous person to be born in Saginaw, a factory town north of Detroit, and then move to Detroit is Stevie Wonder. Right behind him is everyone's favorite Law & Order lieutenant, who got her acting chops at Detroit's Cooley High School, a now-closed high school known for graduating several Detroiters pursuing creative fields.
That one actress who's in all of your favorite movies and Arrested Development but you never knew her name is an indisputable star in her hometown of Livonia. Livonia is famous among our neck of the woods for its… well… what is Livonia's claim to fame, anyway? Guess it's Judy Greer now.
Another Law & Order franchise alum, Vance is another hometown favorite who's gone on to big things. Now we know him best as a (shockingly good) doppelganger for Johnnie Cochran in The People v. O.J. Simpson.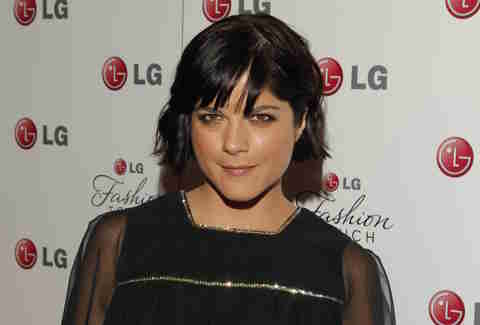 Let's segue into another Simpson actor (she was Kris Kardashian, in case you missed the hype train of the super-popular FX series). Blair came up in the Detroit suburb of Southfield, just north of Vance.
Fans of Spike Lee may know her as the cuckolded wife in Jungle Fever, and younger generation may know her as a beleaguered mom in the coming-of-age flick ATL (not to discount her many roles in between), but McKee's breakout role was Sister in the '70s blaxploitation flick Sparkle. That film was later remade here in Detroit starring Whitney Houston -- just a few miles from the westside neighborhood near where McKee called home.
If you've ever been to improv Mondays at Planet Ant in Hamtramck, you have Key to thank for this. (And if you haven't, this is a great date idea, by the way.) The Detroit native co-founded Planet Ant back in the day before heading off to Hollywood and linking up with Jordan Peele, forever altering sketch comedy for the better.
We like to dress to impress here in Detroit with our tailored suits and alligator shoes, so it wasn't a surprise when Witherspoon -- a beloved local who's been a sideman in half of all the black movies of the '90s -- showed off his fashion expertise in a famous scene from the Eddie Murphy comedy, Boomerang. Where do you think he learned it from? These days, catch him in the hilarious Adult Swim series Black Jesus, coming back for its third season in fall 2016.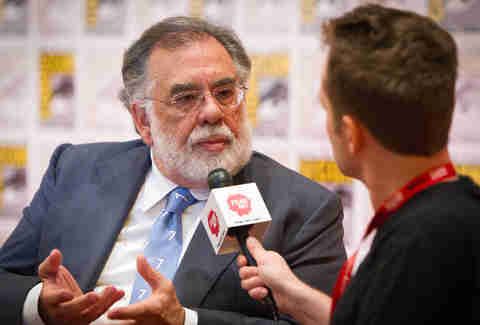 When it comes to Detroit on film, you know us by RoboCop. When it comes to Detroiters on film, it doesn't get any better than this. Coppola's Detroit roots run deep (c'mon, his middle name is Ford, named after the company his father worked for), and familial associations came full circle when daughter Sofia directed an adaptation of The Virgin Suicides, based on Jeffrey Eugenides' novel set in the suburb of Grosse Pointe.
Speaking of directors of trilogies, Raimi of Spider-Man legend followed Coppola's Detroit-to-Hollywood path (although his road took a detour at Michigan State University, where he dropped out to do his first film). Raimi grew up in the suburb of Royal Oak a few miles away.
No "laugh-in" matter (OK, that was really bad. Sorry.) -- she's from Detroit, too. Tomlin attended Cass Technical High School, which has produced a lot of notable grads (Big Sean, Diana Ross, Jack White, anyone?), but it's rare those outside Detroit know that she walked among the same hallowed halls.
OK, he's not an actor by trade. But since everyone's in a Ghostbusters mood, let's pay a little homage to the guy who wrote the original Ghostbusters theme -- a graduate of Detroit's Northwestern High School who first cut his teeth playing alongside Motown session musicians in local clubs before hitting it big... big enough that his song is now played as a cue to the fog machine in roller rinks across America.
Sign up here for our daily Detroit email and be the first to get all the food/drink/fun the Motor City has to offer.