Detroit's onslaught of new restaurants and bars may make it easier to pick your next date location, or perhaps more difficult. But one thing is for sure, there's more out there than just staring awkwardly at French appetizers you can't pronounce and sucking down $12 cocktails. Here are 14 things you can do instead of waiting two hours for a table at the latest hotspot:
Goin' shootin'
Multiple locations
Nothing says romance quite like the muffled sound of a Glock going off -- provided you're wearing the appropriate ear protection. Stare into your date's goggled eyes as you take on a paper intruder. Detroit has a number of indoor gun ranges, and they're not just for retired cops looking to polish their chops.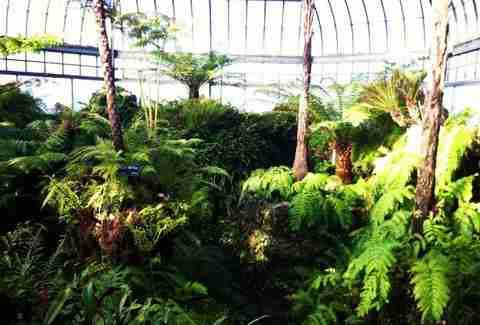 Anna Scripps Whitcomb Conservatory
Belle Isle
Whether you lack the money or time to escape the tundra months, or you're just not "at that point yet" in your relationship, wouldn't it be nice to gaze upon your lover without your mufflers getting intertwined? Get a break from the winter cold by strolling among the cacti, succulents and orchids at this beautifully preserved (and heated!) building. Erected in 1904, the Conservatory was designed by Albert Kahn, who modeled it after Thomas Jefferson's mountaintop mansion, Monticello.
Dequindre Cut
Eastern Market/Lafayette Park/Rivertown
Detroit's premier greenway opened before Manhattan's High Line, which is reason enough to celebrate the forward-thinking project. It's a great place to spend a sunny day during all seasons -- bike, walk, skate, jog, or gallop along the trench, which formerly served as a Grand Trunk Western Railroad line. The 1.35mi paved path is surrounded by neatly manicured grass, street art, and a uniquely Detroit feel. The trail ends at William G. Milliken State Park and Harbor, a riverfront park that offers great views of Downtown Detroit, Belle Isle, and Windsor's premier whiskey distilleries: Canadian Club and Hiram Walker & Sons. To extend the walk and the date, grab a beer or two at the Atwater Brewery tap room, not far from where the path ends.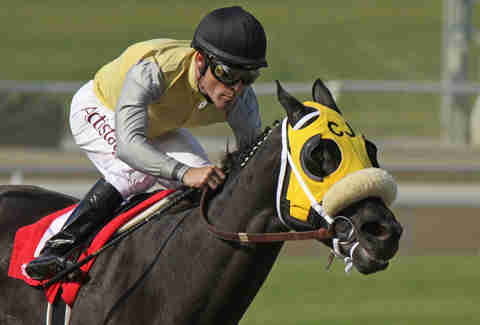 Hazel Park Raceway
Hazel Park
There's no cultural cross-section quite like the horse races, and as such (for anthropological purposes), we recommend a night at the Hazel Park Raceway. Beer, hot dogs, horses... this is a great place to take your date if you want to make sure they don't have a prince/princess complex.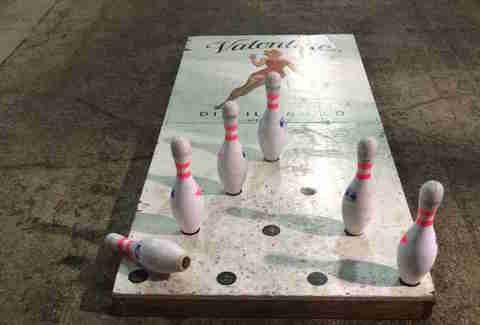 Fowling at the Fowling Warehouse
Hamtramck
We keep mentioning it. Because it's THAT much fun. More relaxed than a bowling alley, and with a typically hipper crowd; get in on Detroit's sport.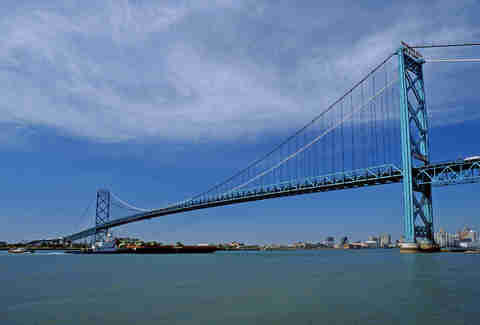 Windsor!
Detroit–Windsor
Dust off those passports, kids, or use this as an excuse to finally get yours. The Detroit-Windsor border is one of the busiest in the United States. As any 19-year-old Metro-Detroiter can tell you, the bright lights of Windsor offer many charms. Great food, casinos, strip clubs -- what more do you want? And you can brag that you've been to a foreign country together.
Historic Fort Wayne
Delray
Construction began in 1842 on Detroit's third fort, which was an important base during the Civil War. The history of the site dates back much further: Native American burial mounds excavated (rude!) at the site date back to 1000 A.D. Make a day out of it and hit some of the delicious Mexican and Salvadoran restaurants in the neighborhood. It's well known that history + tacos = boners. Hint: Micheladas before and after.
Detroit City Football Club
Midtown
Sure, Detroit has no shortage of games to attend. But there's a grassroots, underground spirit to our city's own soccer team, and you have a better idea as to where your (reasonably priced) ticket money is going! Brush up on your DCFC chants and meet your fellow fans at Harry's Detroit Bar for pre-game revelry and a march to the field at Cass Tech High School.
Ice skating
Multiple locations
In effort not go to the way of Jack Torrance, making the best of our coldest season involves actually getting outside and grabbing it by its old man balls. Top outdoor rink picks are the rink at Campus Martius in Downtown and the rink at Clark Park in Southwest.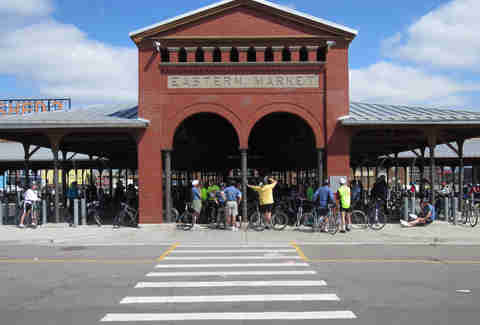 Saturdays at Eastern Market
Eastern Market
The BBQ pit-side karaoke should be enough to get you out of bed on a Saturday morning. Come for the meat, grab a Bloody Mary at Vivio's, and do your shopping for the week. There are few places with better people-watching than Eastern Market.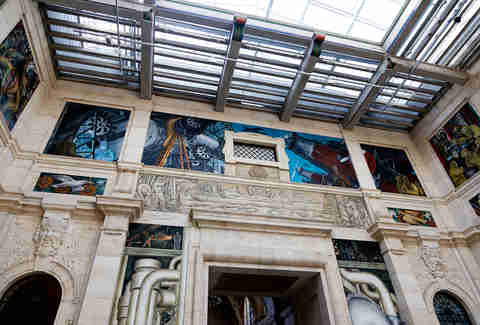 Friday nights at the DIA
Midtown
The Detroit Institute of Arts offers up a free alternative to paying for entertainment with its Friday Night Live! series. These cost-free concerts, workshops, and tours are a fun date, and they'll leave you with extra cash to splurge on dinner out.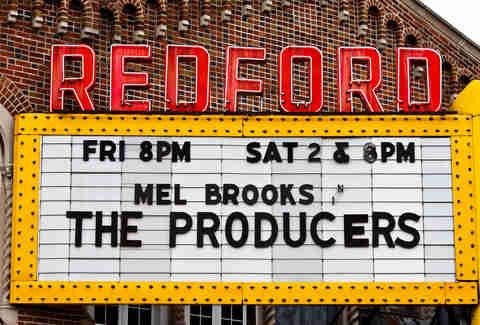 Classic movies at the Redford Theatre
Downtown
Detroit's beautifully renovated Redford Theatre is always showing the best movies of all time and sometimes brings in famous stars in their twilight years. Buy popcorn, candies, and Faygo at cost and enjoy the live organ intro.
Get lost at John King Books
Downtown
Second in romance-level to the gun range is the smell of rows upon rows and floors upon floors of old books. But seriously, John King Books will help you exercise that imagination and even find out a bit more about each other.
Slow Roll
Departs in Midtown
See the city from two wheels -- with 4,000 of your closest friends. This weekly bike ride departs in Midtown and rolls between nine and 14mi throughout the city. It's a pleasant way to get a feel for our beautiful town, and give thanks that we have no hills.
Sign up here for our daily Detroit email and be the first to get all the food/drink/fun Motor City has to offer.