There's a long list of interesting characters who hail from The Mitten State (Detroit especially). Not characters in the sense of Ted Nugent's antics or Kid Rock's... whatever you call those, but rather those unforgettable make-believe personas who have graced the silver screen and even the small screen. Here's a look at our picks for the most memorable made-up Michiganders.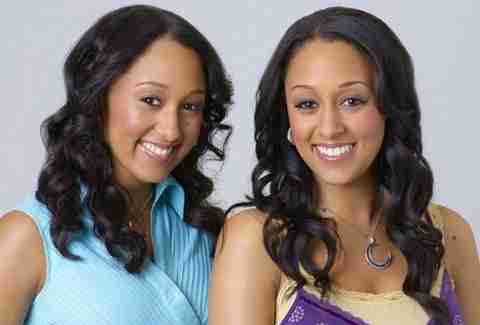 13. Tia and Tamera
Sister, Sister
Twin sisters separated at birth are reunited in a department store. And that's where the compelling story ends. It is worth mentioning, though, that they're pretty hot now.

12. Jackie Moon
Semi-Pro
A one-hit wonder, free-throw extraordinaire, and occasional wrestler of bears who put Flint on the map when he lead the Tropics to basketball glory with his "granny-style" basketball shooting technique. However, we think Moon's finest accomplishment will always be his bedroom-shaking single, "Love Me Sexy".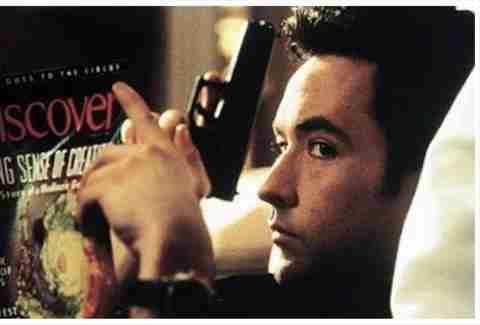 11. Martin Blank
Grosse Pointe Blank
Even a return to the suburban way of life couldn't calm this cold-blooded hitman turned redemption-seeking suitor for his long-lost (well, long-ago stood up on prom night) high school sweetheart. The climactic scene blows away anything Cusack did in his boom box-wielding days.
10. Stifler's Mom
American Pie
The original MILF and proof that many women do age like fine wine.
9. Eric Draven
The Crow
This rightfully vengeful, undead musician probably spent late nights letting out his angst to the pounding sounds of industrial goth at Leland City Club.
8. Walt Kowalski
Gran Torino
Sharing his surname with that of the mark of a delicious sausage, Walt Kowalski is about as Detroit-old-man as it gets. As a bitter, widowed, retired Ford worker, his pride and joy is the Gran Torino he built. No lawn shall ever be safe for trespassing again.
7. Ash Williams
Evil Dead
This Michigan State student thought he was going for a fun getaway in the Tennessee woods -- little did he know he'd wind up an expert chainsaw wielder fighting the darkest spirits of the Necronomicon.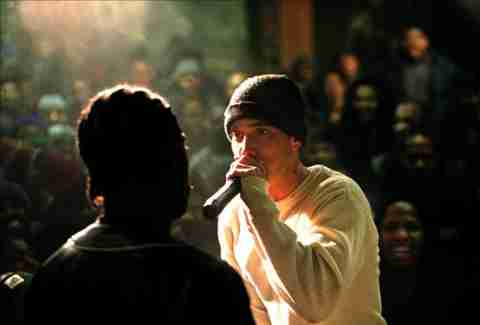 6. B-Rabbit
8 Mile
Given the semi-autobiographical nature of Eminem's big screen debut, Eastside factory worker B-Rabbit's fictional bona fides might be debatable, but his Detroit-ness certainly isn't. $%# Free World! 3-1-3! Honorable mention to Cheddar Bob for his dubious firearm handling abilities.
5. Clarence Worley
True Romance
Loverboy, cold-blooded killer, and kung fu film fanatic Clarence Worley learned the difference between whores and call girls one night in a Detroit movie house and was never the same.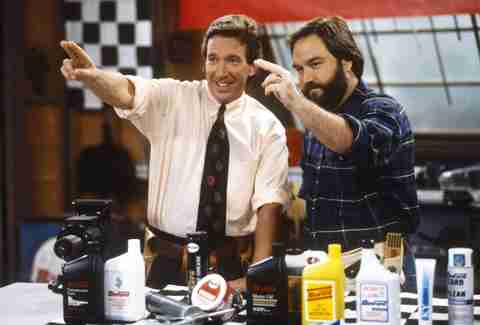 4. Tim "The Tool Man" Taylor
Home Improvement
The bumbling handyman who shared suburban Detroit dad grunts with millions worldwide (and JTT... SWOON). This also stands as a shout-out to Al Borland, who made full beards and dressing like a lumberjack cool before it actually was. If you have 14 minutes and 36 seconds of your life that you don't care about, check out this compilation of Toolman grunts.Then seek wisdom from your elusive old neighbor whose face you've never seen.
3. Thomas Magnum
Magnum, P.I.
It's a well-known fact that some of the world's finest mustaches are found in Michigan – it's something to do with all that Great Lakes water. Top sleuth Thomas Magnum set off to share the state's mustache wealth with the fine people of Oahu, Hawaii -- protecting them from a multitude of tropical evils while reppin' his home town's baseball team.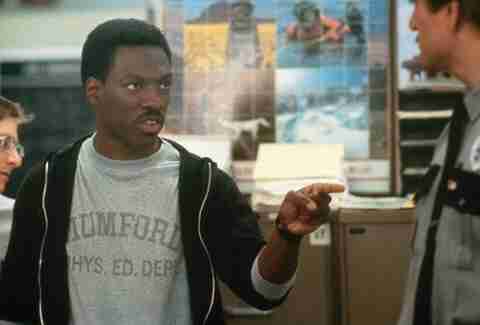 2. Axel Foley
Beverly Hills Cop
Often seen clad in a Lions jacket, this fast-talking, street-smart Detroit cop who swills Scotch and soda drove his 1972 Chevy Nova cross-country to avenge his friend's death. He may not have spent much of his screen time here, but he was all Motor City.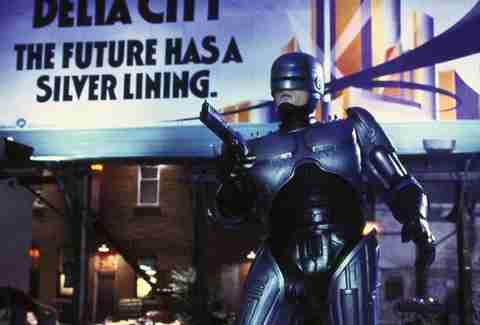 1. RoboCop
RoboCop
Some would argue that only a city that has spent as much time in dire straits as Detroit could produce such a ruthless, no-BS killer of bad guys. Those people would argue correctly.