Financially, Detroit may be struggling. But culturally, this city is rich. CRAZY rich. And yes, there are the obvious reasons the world should provide us with a hearty handshake and a pat on the back, (cars, Motown, Vernors... we'll get to them, don't worry), but since a lot of people are afraid to visit and say thanks themselves, we've made a handy list to reference when they do finally stop being babies and come to show their gratitude in person. You're welcome.
Cars
Real original, right? Welp, it has to be done, because 100 years from now while your grandson's driving you home from the pharmacy in his electric hover Tesla because the Google Car that was supposed to be waiting for you in the parking lot drove itself to the Grand Canyon to contemplate higher philosophy, you're going to try to explain that in your day, you drove your own damn car, and it was built in Detroit, and it ran on dinosaur fumes and that grandson's going to turn to you and say, "Henry Ford whaaa?"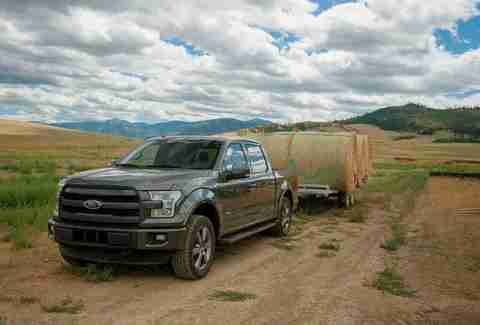 Trucks
Speaking of Ford, you can thank Detroit for trucks. Especially the F-150, 'cause it's been the best selling truck in 'Murica for a bajillion years (actually, like 30-ish). Not to mention GM and Dodge -- though of course, the Ram's success has little to do with the actual truck and a lot to do with Mickey Redmond's "hold-it-right-there-gang" smile after those three magic words: "Guts. Glory. Red Wings."
 
Roads/traffic signals
Detroit: home to the first paved road in the country (Woodward Ave) and the first freeway (Davison Fwy). Also home to the first traffic signal, installed at Michigan Ave and Woodward in 1942. Indeed, Detroit "paved the way" for... ok, we'll stop there.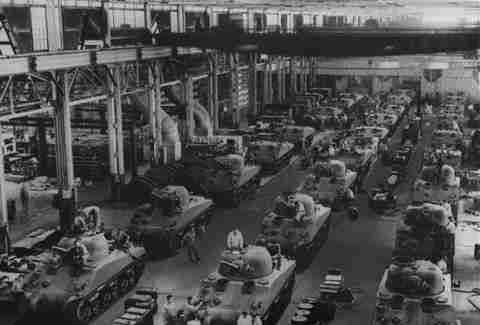 Winning WWII
Remember that whole "Arsenal of Democracy" thing from American history? No? Well, long story short, President Roosevelt was like, "We gotta help France and Britain." Detroit was like, "Ok, we're on it," and then the city cranked out Jeeps, tanks, and bombers like it was their job... 'cause it was.
 
Carhartt
While we're talking 'Murica, let's not forget Carhartt. Rugged workwear born out of the railroad industry. Founded in Detroit, headquartered in Dearborn, it helps the world get stuff done in style.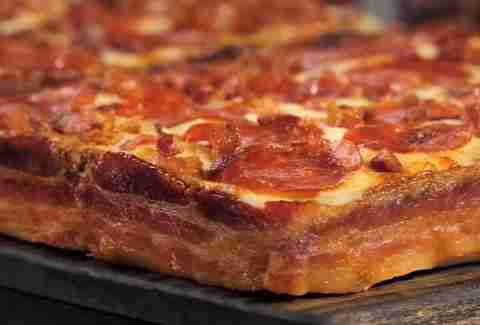 Little Caesars
If you're hungry, hung over, and really just need pizza in your system as fast as possible, there's always a Hot-N-Ready with your name on it thanks to Little Caesars. If it's lunch, maybe a little Deep Dish Combo Mambo is in order. Bite Bite. Sip Sip.
Deep Dish Combo Mambo.
 
Detroit-style pizza
Buddy's. Loui's. Green Lantern. We're pretty committed to pizza in this city, and it's slowly influencing the rest of the country/the world (Austin loves us!). NYC/Chicago may never understand.
 
Stroh's
The perfect beer to enjoy while wearing your "Carhartt Brown" beanie. Is it good? Well, it's a Detroit original so... yes, damn it! Yes it is. 
Joe Louis
A given. Aside from raising America's spirits throughout the '30s and '40s, he also showed the world that its national sports heroes didn't have to be white.
 
Motown
Also a given, but seriously, think what music would be without Motown. No "My Girl." No "Please Mr. Postman." No "Ain't No Mountain High Enough." No Miracles, no Jackson Five, no Supremes, no Stevie Wonder. In effect, karaoke would be lifeless, rom-com montages would contain zero to no dancing, and high school football teams would have nothing to sing in hilarious moments of locker room bonding.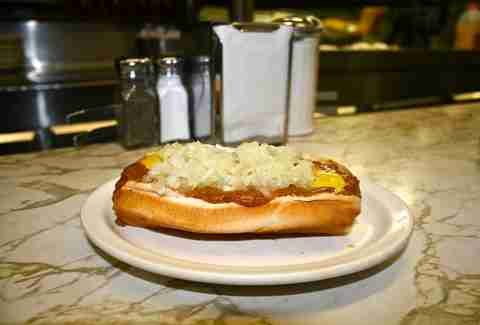 You know what they call these things in other parts of the world? "Michigans." And wouldn't it just be easier if the rest of the world catered to us and called them coneys too?
 
HoneyBaked Ham
The legend goes like this: boy from Cheboygan, MI, goes to Detroit to become a salesman at a meat company. Original owner of meat company eventually dies and boy buys the company. Years later, the world enjoys Easter a little more.
Yes, you can thank Detroit for the country's first soda pop and eventually the first ice cream float, the Boston Cooler.
 
Faygo
Can't champion one Detroit pop without the other. Without Detroit, there would be no Faygo. Without Faygo there would be no Red Pop, Rock & Rye, or Moon Mist. Without that, you'd be drinking something crappy like... water.
Rodriguez
Actually, we wish we could claim him more as our own, but despite being hidden under our noses for decades, we never gave him the love he deserved. Nevertheless, he's a Detroiter through and through, though South Africa and Australia are probably pissed at us for our ignorance.
 
The Hummer Cocktail
Rum. Kahlúa. Vanilla ice cream. A couple ice cubes. It's a milkshake for adults invented at the Bayview Yacht Club.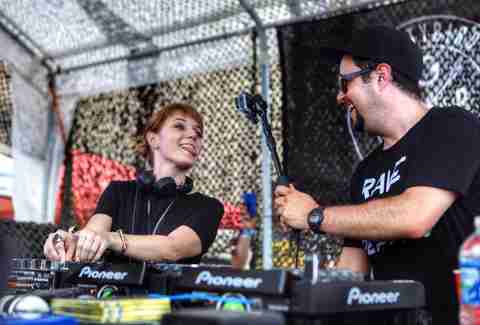 Electronic Music
Yep, techno started in Detroit. And with DEMF coming up at the end of May, Detroit remains a gathering place for electronic music fans around the world.
 
Eminem
However you feel about him, you can't deny that the dude has had an incredible influence on the hip-hop scene.
 
Iggy Pop
He patented the stage dive. The STAGE DIVE.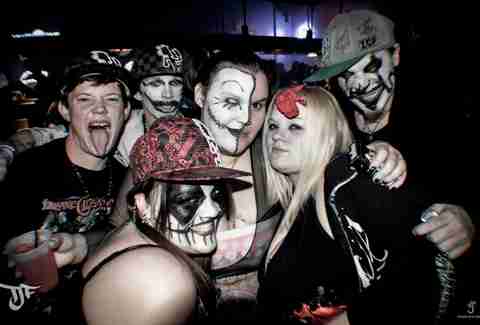 Juggalos
You can thank us for allowing this population of model American citizens to prosper... (we're so, so sorry).
Sign up here for our daily Detroit email and be the first to get all the food/drink/fun Motor City has to offer.