Detroit Event of the Week
Tonight the Detroit Zoo's hosting its 21+ Holiday Cheer shindig, which is where there'll be more than two million Christmas lights on display, more than two million several beers and wines to choose from, and a chance to see Polar Express in more than two million dimensions 4-D. But seriously there will be half of a mile's worth of Christmas lights to marvel at while you drink.
Recommended Video
Is The Most Expensive Sundae In The World Really Worth $1000?
Thursday, December 12th: Mac n' cheese lovers rejoice! Thursday marks the 3rd Annual Motown Macdown at Royal Oak Music Theatre. Chefs from Forest Grill, Detroit Vegan Soul, Cliff Bell's, McShane's Irish Pub & Whiskey Bar, and more will be serving up their versions of the most comforting of comfort foods.
Continue Reading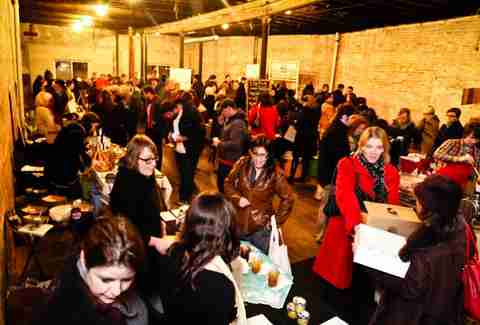 Friday, December 13th & Saturday, December 14th: So you've been wanting to check out some of Detroit's best indie food vendors, but you really wish they were all just in one convenient location. The 4th annual Detroit Holiday Food Bazaar in the Jefferson-Chalmers business district is your dream come true. Great Lakes Coffee will be there, as will The Brinery, Street Eatzz, and other delectable foodmakers like Chewy's Gourmet Apples.



Saturday, December 14th & Sunday, December 15th: Cross off a few items on your Christmas list at Detroit Mercantile Co. in Eastern Market during Saturday/Sunday's Merry Market. 20+ Detroit and Michigan vendors will have their art and wares for sale. Also, there will be beer, eggnog, and food trucks.

Sunday, December 15th: So it might not be Will Ferrell and Zooey Deschanel, but it's still Elf… just, the musical. Sunday's the last day to see it at the Detroit Opera House. Grab your tickets here!