The Weekend Playbook: Boozy Santas and beer releases
Detroit Event of the Week
Twelve buses, nine bars, and an army of boozy Santas -- brace yourself for Detroit Santarchy -- the Ypsilanti/ Ann Arbor/ Detroit (and more) bar crawl where Santa and his little helpers take a break from feverishly assembling iPads for some well-deserved revelry. Stops include Imperial in Ferndale, the Blind Pig in Ann Arbor, and... see the whole line up here.
Thurs, December 19th - Sat, December 21st: Motor City Wine's presenting six to seven wines for tastings on Thursday, Friday, and Saturday as part of their Deck the Halls festivities. Check here throughout the week to see what they're opening and nab a 10% discount if you pick up four bottles or more. Hint: go with "more". Continue Reading
Thurs, December 19th - Sat, December 21st: Kuhnhenn Brewing Company in Warren is going big for the Winter solstice with three nights to celebrate their latest beer releases (bottles will be available on Saturday, and they'll go fast). Detroit BBQ Company will be providing the sustenence. Check here for updates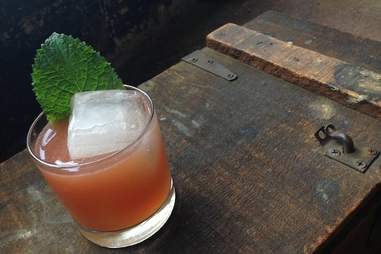 Fri, December 20th and Sat, December 21st: The Frontera Space in Eastern Market is also celebrating the longest night(s) of the year with Winter Soulstice -- a special six-course dining experience (hot buttered oysters with Calabrian chilies, rib chops with kimchi hash) complete with hand-crafted beverages from Joe Rob of Bailout Productions to accompany your meal. Get tickets here

Saturday, December 21st: Enjoy a view of something other than a Lions collapse while you're drinking? Head to Sky Bar for their cleverly named Christmas in the Sky holiday party up on the 33rd floor of the David Stott Building. They'll also have two more floors set aside for holiday celebrating.