Detroit Event of the Week
Metrotimes is hosting its 17th annual Smoochfest Valentine's Day party at the New Dodge Lounge in Hamtramck. Music will include electro-pop, tantrum-pop, hip-hop, rock & roll, and plenty of drinks to make the music sound good no matter what your taste is.
Recommended Video
America's Most Ridiculous Donuts
Thursday, Friday, and Saturday: For a real classy Valentine's outing, head to Orchestra Hall to see the Detroit Symphony put on a show they're calling Ravishing Rachmaninoff. "Remember, in Russian classical music, Rachmanin-off you!" Continue Reading
Friday, February 14th: St. Cece's has put together a four-course prix fixe Valentine's meal that includes Champagne, a cacao-rubbed fillet, vegan pot pie, and more. Of course, there're always burgers and the make-your-own noodle bowl, too.

Friday, February 14th: If there's one thing the movies have taught us about love, it's that there is nothing more romantic than holding hands while ice skating on Valentine's Day. You can do that at Clark Park this Friday while also enjoying some beer by MillKing It Productions at the Cold-Hearted Skating Extravaganza.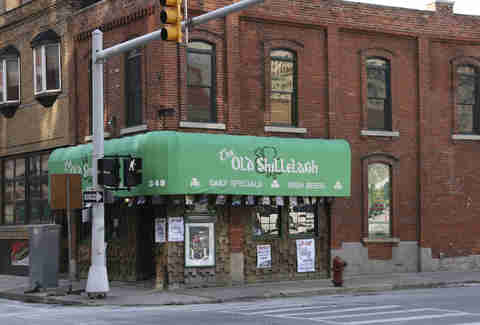 Saturday, February 15th: The Old Shillellagh is hosting a Not Your Valentine party. What does that entail? Probably a lot of Guinness and a lot of dancing, but you'll have to see it for yourself to be sure.