Detroit Event of the Week
Vodka Vodka! No, that's not a typo. That's the name of the Russian-themed (aka vodka-themed) bash taking place this Friday at the Royal Oak Farmer's market. There will be (you guessed it) vodka on hand for tasting along with vodka-inspired foods, also for tasting. Get tickets here. Nostrovia!
Thursday, January 23rd: Cinema Detroit has a couple of films running on Thursday. If you like experimental stuff and know that Koyaanisqatsi isn't gibberish, check out The End of Time -- a documentary/essay/experimental film about space and time. It was partially filmed in Detroit, so that's cool, too. Cinema Detroit's also playing Blue Jasmine and Dallas Buyers Club. Continue Reading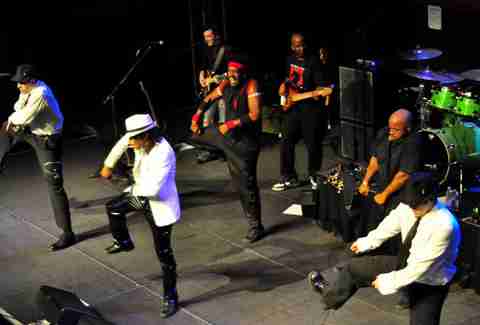 Saturday, January 25th: More booze in Royal Oak! Saturday's the annual Craft Beer Fest at Royal Oak Music Theatre. All your favorites will be there like Short's, Atwater, North Peak, New Beligum, Goose Island, Right Brain, and oh so many more. Get your tickets here
Saturday, January 25th: The Magic Stick's hosting their fifth annual Punk Rock Winter Formal. So you know, like prom but with a lot more piercings. Tickets!