Recommended Video
The Real Reason Chick-Fil-A Is Closed on Sunday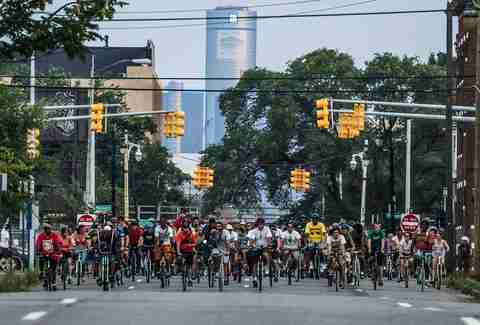 Thursday, March 27th: This whole week is North American Bicycle Week, so what better way to celebrate than to check out the Detroit Bike City Expo at Cobo? Bike-themed stuff is happening all weekend, actually, so check here for events. Continue Reading
Saturday, March 29th: Don your flannel, boots, and cowboy hat because Saturday is Camp Casey's Cowbell Pub Crawl in Ferndale. They'll be hitting places all up and down Woodward starting with fuel-up food at the Loving Touch.


Saturday, March 29th: If the Jazz Age is more your style, the MGM Grand Hotel is hosting a Gatsby Gala with proceeds going to support the American Diabetes Association. Have fun, old sport

Sunday, March 30th: Bagger Dave's is looking to get in on the opening day action a little early with a pre-opening day party at their Downtown location on Randolph. Swing by for burgers, Bell's beer, and a meet and greet with some of the good folks who made said beer.