Detroit Event of the Week
Autos rule Cobo Hall once again this weekend with Autorama: America's Greatest Hot Rod Show. That means roadsters, muscle cars, some good-old-fashioned rat rods, and undoubtedly a couple hundred self-declared "car guys" in leather jackets and white mustaches. Check out the event specs here
Recommended Video
Know Your Red Wines 101 Cheat Sheet
Thursday, March 6th through Sunday, March 9th: The first ever Greater Farmington Film Festival kicks off Thursday at the Smith Theatre at Oakland Community College (then moves to Farmington Civic Theater for the rest of the run). The theme? Films that inspire good. Who could argue with that? Continue Reading
Saturday, March 8th: Fun fact: The Beatles played Detroit twice at Olympia Stadium, once in 1964 and again in 1966. 50ish years later, you can get the Beatles experience with Beatles tribute band RAIN at the Fox Theatre. Hurry up, tickets are going fast!!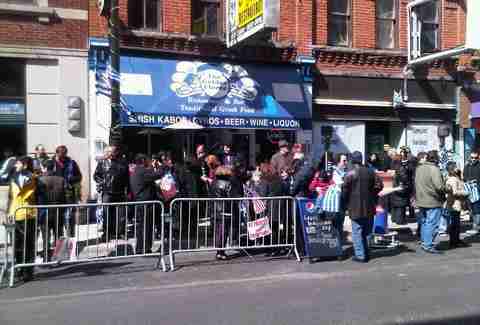 Saturday, March 8th: If you're looking to sample some of Detroit's ethnic foods, the Golden Fleece Restaurant in Greektown is offering a Strolling Supper featuring food from Vicente's Cuban Cuisine, Angelina Italian Bistro, and of course its own kitchen as well. Tickets here
Sunday, March 9th: Niki's Lounge in Greektown is hosting an All Things Detroit Showcase featuring a free buffet, live entertainment, and over 50 vendors and small businesses that want to impress you and get your attention with free swag. But mostly, free buffet.