Finally repurposing a massive, former spice-processing facility (it's about... thyme?), Trinosophes is a cafe-cum-gallery-cum-live music venue-cum-soon to be second home of a Midtown record shop. White-walled and concrete-floored, the space clocks in at a cavernous 8,500sqft & is cozied up with family heirlooms (like this vintage piano) and various bits of Detroit history... ... INCLUDING THE OLD BAR FROM ST. ANDREW'S, which anchors the cafe and has a new top made with wood pulled from a high school gym. Along with caffeine from Madison, WI co-op Just Coffee, they've got baked goods like this sour cream cake from Red Hook and'll be unveiling a daily menu set to include everything from various curries to pop-up pizza parties (!). Vintage books, anyone? This is either a really unfortunately assembled IKEA shelving unit or part of the gallery showcase currently on display. Here's the stage, which is made from the same clearly-way-larger-than-regulation gym floor used on the bar top, and'll feature everyone from national acts to local faves like Jamaican Queens. The third part of the space will be making room for a second location of Midtown's People's Records, which, considering the former spice plant tie-in, should be open by mid-June...iper?
Recommended Video
HearseCon Is the Biggest Hearse Event of the Year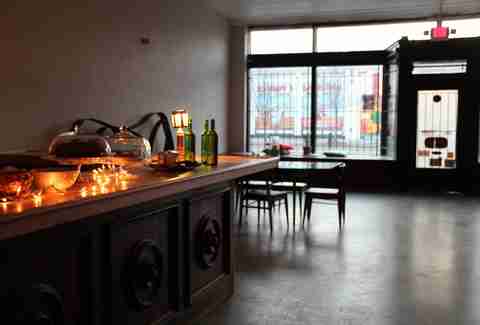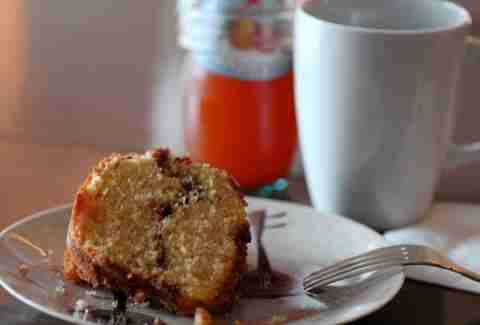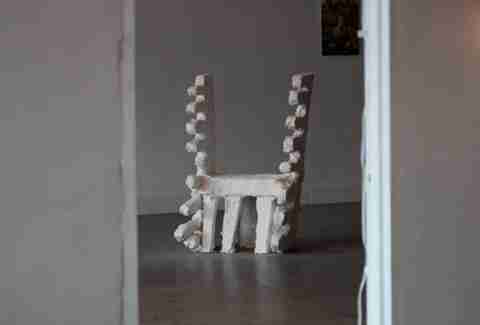 Previous Venue
Next Venue
Venue Description
1. Trinosophes
1464 Gratiot, Detroit, MI 48207
Serving coffee and tea against a backdrop of visual art and live music, Trinosophes lets you get your fill of caffeine and culture in one place. The Eastern Market coffeeshop serves its espresso shots in eclectic ceramic cups that looks like abstract oyster shells. Trinosophes also features beans from Detroit's Anthology, Ypsilanti's Hyperion, or San Francisco's Ritual. Besides the coffee, the food is superb and made completely from scratch in-house, and the neighboring Peoples Records is a must-stop.