You could easily spend another weekend in the Hamptons going to the beach, begging someone to let you hang out by their pool, and drinking lots of overpriced rosé (and then Tweeting bad jokes about its inevitable shortage). But there's so much more to the East End than that. Before you throw down all your money for a pool float shaped like a slice of pizza, consider these 10 Hamptons activities you've definitely never done before, including roaming through an under-the-radar sculpture garden, gliding 40ft over Shelter Island, and sailing on a Polynesian catamaran.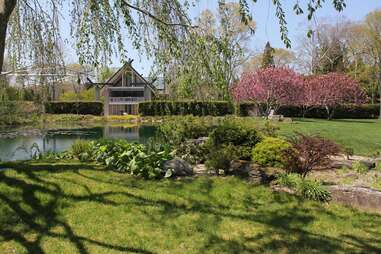 East Hampton
Tucked away in the quiet North Woods of East Hampton, LongHouse Reserve offers a much-needed secret garden respite for overstimulated New Yorkers. Leave your phone at home (or just turn it off if you can't get over your abandonment issues) and take the day to stroll through world-renowned textile designer and collector Jack Lenor Larsen's 16 sculpture-dappled acres, which include pieces by Yoko Ono, Willem de Kooning, and Sol LeWitt.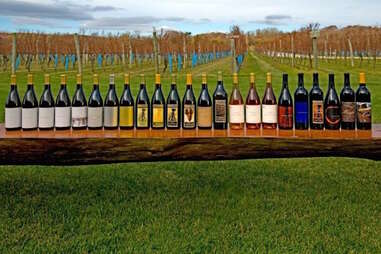 Bridgehampton
Why put up with the crowd of winos at Wölffer Estate when you can have a romantic sculpture garden in a vineyard all to yourself? Pop open a biodynamic bottle of 2015 Rosato di Refosco at Channing Daughters in Bridgehampton and take a walk around the vineyard, where artworks like towering tree roots and a 40ft pencil make for a much more exciting vinicultural adventure (and a good excuse to use the word "vinicultural").
Sag Harbor
When the waves are flat, consider swapping the surfboard (or boogie board... no judgement) for an adrenaline-pumping ride from the water to the sky. Over the course of 30 minutes, you'll soar 40ft above Cedar Point Park, Sag Harbor, and Shelter Island, thanks to a 210-horsepower engine strapped to your feet. If you're really feeling it, take things up a notch and ask Hampton Flyboard to teach you some tricks like spinning and dolphin diving.
Get delivery to the beach
Southampton
Beginning this July, you can go straight from the city to the beach without having to stop for picnic fixings. No, there's sadly no beach version of Seamless, but Pierre Weber (of Pierre's in Bridgehampton) has a brand-new gourmet market in the former Sagg General Store, and it'll soon launch delivery -- allowing you to get everything from smoothies to hot sandwiches directly to your umbrella at Sagg Main Beach, Gibson Beach, or Peters Pond.
Montauk
When the ocean's still just a little bit too cold, head to Montauk for a dip in North America's only seawater swimming pool at Gurney's Montauk Resort. Hotel guests and $40 day-pass buyers can set all their work worries aside and enjoy an afternoon of mindless floating in the healing aquatic sanctuary, complete with beach views, a Finnish rock sauna, Russian steam room, and Roman bath.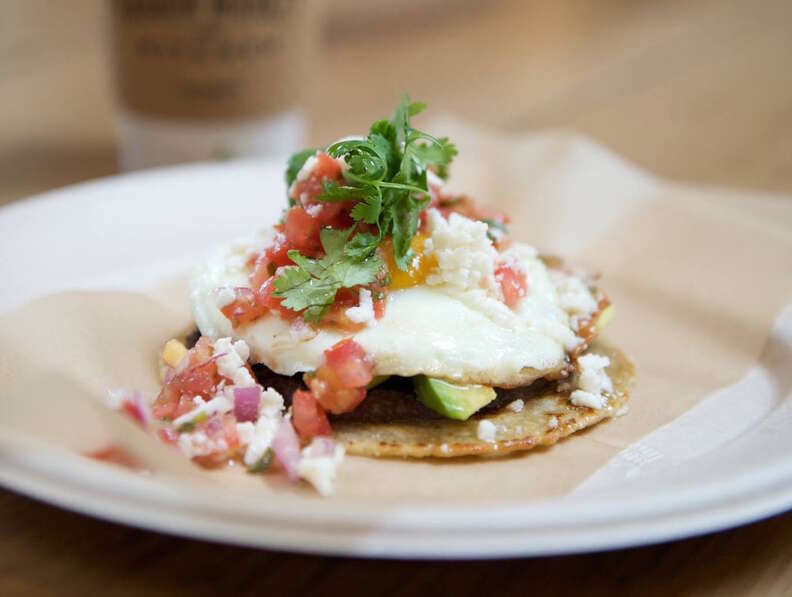 Sag Harbor
The recently opened Harbor Market & Kitchen has become a fast favorite among locals and weekenders who want to take advantage of all the great produce the Hamptons has to offer. If you're looking for something a little healthy to offset all the lobster rolls, burgers, and beer you'll be having later, start your day with farm-fresh dishes like house-made corn tortillas with a fried egg, black bean puree, avocado, pico de gallo, and queso fresco.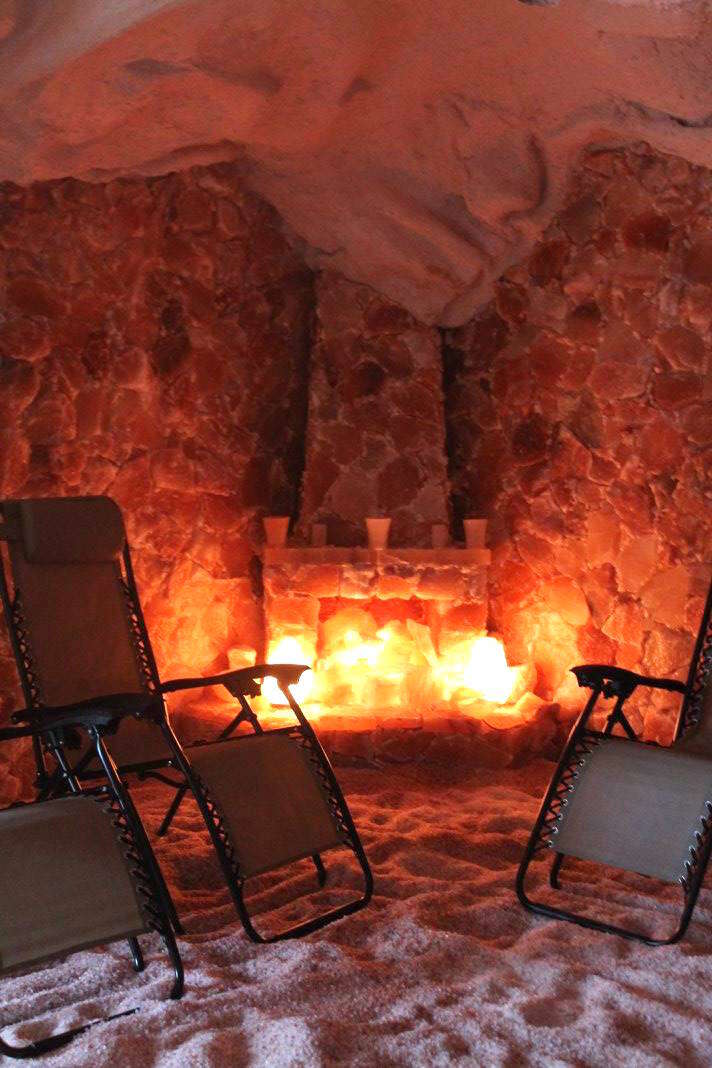 Montauk
After a long week (or a few too many Saturday afternoon shotgunned beers by the pool), book a revitalizing halotherapy treatment ($40/session) at newcomer Montauk Salt Cave. Take in the salt particles' healing Himalayan powers and leave with a clear head -- plus super-clear nasal passageways -- and a lasting relief from allergies. If you're looking to relax even more, restorative yoga classes are also available every Monday.
Montauk
Sailing Montauk's Captain David Ryan has been busy all winter building a 63ft-long, 30ft-wide vessel that will launch two-hour day sails and sunset cruises for the first time this summer. While the company's original smaller schooner is offering tours now, starting in early July, you'll be able to board the new 100-passenger Polynesian catamaran Mon Tiki Largo, whose name is inspired by Norwegian explorer Thor Heyerdahl's famous 1947 voyage over 5,000 miles from South America to Polynesia in a balsa wood raft called Kon-Tiki.
Sag Harbor
No more waiting in the endlessly long line for Dressen's donuts at Scoop Du Jour in East Hampton -- Grindstone Coffee & Donuts will be opening in Sag Harbor in July, with the perfect alternative: fried brioche-style donuts, Four Barrel Coffee, and (potentially) smaller crowds.
Sag Harbor
There are endless picturesque rides to choose from in the Hamptons, but if you only have a weekend, your best option is to let the experts take the lead. Local ride organizer and Velojoy.com founder Susi Wunsch suggests joining the Sag Harbor Cycle Company for a scenic spin, be it the classic 43-mile Saturday ride through horse farms and pine-filled woods and alongside beaches; an all-women's Saturday ride; or the 39-mile Sunday jaunt to Shelter Island. Rides end back at the shop for a rewarding post-pedal smorgasbord with new pals.
Sign up here for our daily NYC email and be the first to get all the food/drink/fun New York has to offer.