If road trips weren't a great idea, they wouldn't have wasted DJ Qualls' time making a movie about one. With that airtight logic in mind, you need to hit the road and make your way to one of these amazing, outdoorsy, very-much-accessible-from-Houston destinations. We broke them down by how many miles they are from Houston, and approximately how many tacos that'll cost you in gas, because, news you can use!
Recommended Video
Acquired Taste: Live Octopus With Timothy DeLaGhetto and Trevor Wallace
Approx miles from Houston: 190
Getting your drink on whilst tubing down a river -- any river -- is practically a right of passage in Texas. We chose the 'lupe here, but the San Marcos, Frio, Blanco, and a bajillion other rivers are just as fair. Pro tip: get an extra tube for your cooler but don't bring glass bottles, lest you pay the price (which is a ticket, which'll cost you more taco money).
Approx miles from Houston: 380
Who said Texas wasn't beautiful (for real, WHO SAID IT?!)? Take those jerks here and spelunk until you can't spelunk no more. This sexy cavernous rock is said to have formed between 1.5 to 5 million years ago. By Wikipedia. We'll take their word for it, as we were not there.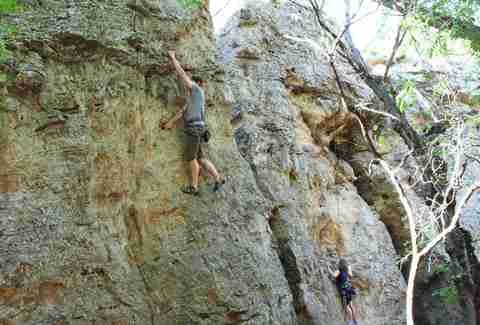 Approx miles from Houston: 310
One of the most popular spots to climb here is a canyon named Penitentiary Hollow, which sounds creepy because... it is. We're talking about some serious rock climbing here. So make sure you have your affairs in order before you give this a try. Just kidding. But not really.
Approx miles from Houston: 230
Nothing beats a sunset over the Gulf. Head to this beachside state park in South Port Aransas to partake in sand, sun, and plenty of cold ones to keep that pesky lower back sweat at bay. Bonus: it may still be hot enough at night to melt your s'mores sans fire.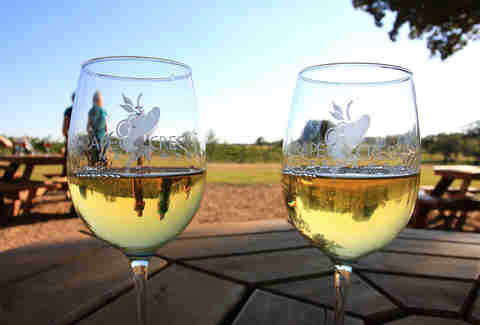 Approx miles from Houston: 230
Who says California should have the monopoly on pounding a bunch of vino in the great outdoors (you know, so it's classy)? Texans can handle that all day! Pro tip: book a limo tour so that you can enjoy yourself more thoroughly.
Approx miles from Houston: 600+
We're talking far West Texas, so this trip is a total RVer. Go here to get away from it all. No, really... you'll actually be getting away from everything. It's around 1,100 square miles and supremely desolate... but that just makes it all the more beautiful. If you're looking for a sweet spot that won't cost you 42 tacos' worth of gas, give Inks Lake or Pace Bend Park a try.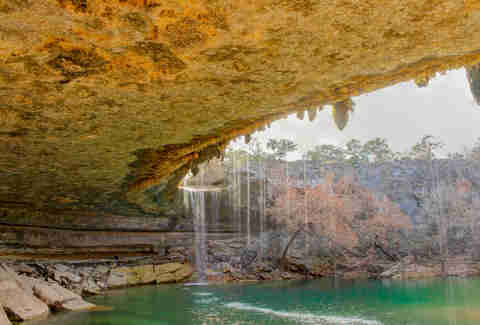 Approx miles from Houston: 190
Forget Hefner's fake boob-infested grotto. This cavernous swimming hole, complete with a trickling 50ft waterfall, is au naturel.
Approx miles from Houston: 45 
With six lakes, three ecosystems, and plenty of gators (wait, what?), this park makes for the perfect laid-back day trip. Sure you could camp overnight, too. But, again, the gators.
Approx miles from Houston: 250 
We think the photo speaks for itself.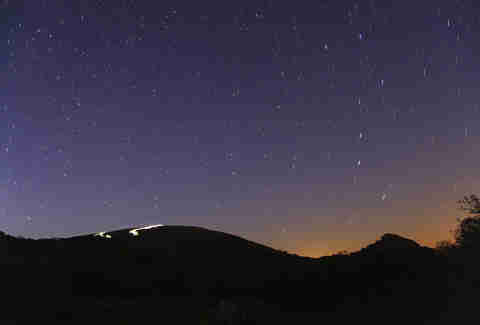 Approx miles from Houston: 255
Every proper cowboy knows that this giant pink granite dome is one of the purtiest spots to catch the big and bright stars at night. But what they may not know is that native tribes once believed the rock to be haunted, giving it magical powers. Legend has it anyone who stays overnight becomes invisible. Soooo if you've ever wanted a super power, this is pretty much your best shot.
Approx miles from Houston: 55
This lake is practically in Houston's front yard, which gives you about zero reason not to drive up there and rent a boat for the day. Unless you get sick on boats. That is a valid reason.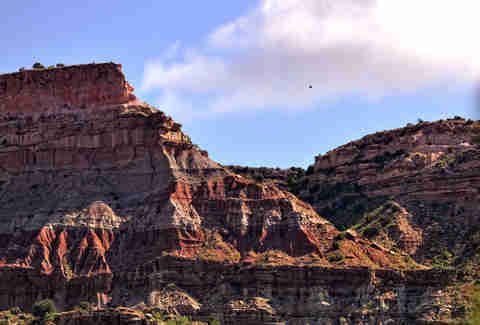 Approx miles from Houston: 615
This drive is no joke, but the 120 mile-long, 20 mile-wide, 800ft-deep, red rock-filled canyon will be worth it for serious bikers. But since it's practically in New Mexico, flying may not be such a bad idea either. It's a 95min flight from Houston to Amarillo. Just sayin'.