These days, Houston is topping list after list. We've been named the Best City in America, the Next Great Global City, and the place where people go to simultaneously get fat and get the best medical care in the country. While we agree with all of our accolades, there's a multitude of reasons why everyone should visit our fair city. Here are 20:
1. To eat. And then eat some more.
We have over 11,000 restaurants, where you'll find everything from to tongue-scorching Thai curries and wok-fried lobster to Neapolitan-style pies topped with ghost peppers and house-made sausage.
2. Because our people are chiller
We're a pretty laid-back crew. Most Houstonians' weekend lifestyles consist of tacos, flip-flops, and patio beers. And if they don't, they at least wish they did.
3. Because our theatre district is second only to New York's
Plus, you'll have a much easier time getting tickets to an excellent array of musicals, plays, Broadway shows, symphonies, and ballets here.
Texas-sized steak fajitas. Triple-the-strength margaritas. Queso-coated everything. You name it, we got it. And it's MAGIC.
 
5. No matter the budget, there's something for everyone
Clutch City boasts an awesome mix of high-end restaurants, fancy-pants hotels, and world-class museums with eclectic hole-in-the walls, cheap dive bars, and beautiful parks.
 
6. To experience a truly diverse and thriving culture
With over 90 languages spoken, Houston is the most ethnically diverse city in the country. That means our food & drink scene, local music & arts, and street culture are cool as hell.
 
7. Because there is so much fun to be had
And a lot of it is absolutely free. 
8. To shop
Not only do we have the super-high-end Galleria, we also have tons of artsy spots on 19th; antique stores, boutiques, and thrift shops along Westheimer; big- and little-name shops lining Rice & Highland Villages; and a place that sells small-batch, man-ready merchandise alongside some of the best shaves in the city. 
 
9. Because day drinking is widely accepted
And day drinking is fun... especially when you're at one of these 90 outdoor spots. 
 
10. To get a taste of our crawfish
Houston's mudbugs come absolutely drenched and coated in everything from Cajun spice and Vietnamese garlic butter to Tex-Mex sauce and cheese. They are divine, and everyone should know it.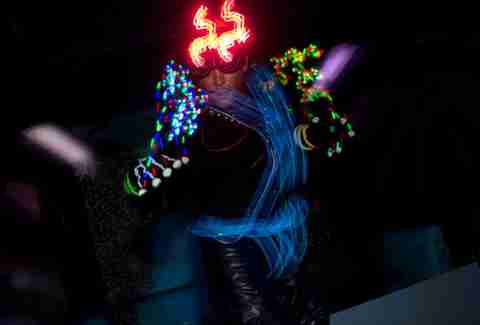 11. To experience our nightlife
From a burlesque bar and a mezcaleria Downtown to a Washington Ave honky tonk and an entire block of dance parties in Midtown (one of which features a shot wheel), Houstonians seriously know how to let loose.
 
12. To see Johnson Space Center
Which houses things like NASA, Mission Control, and astronaut ice cream.
 
But more importantly, to taste the beers from said breweries.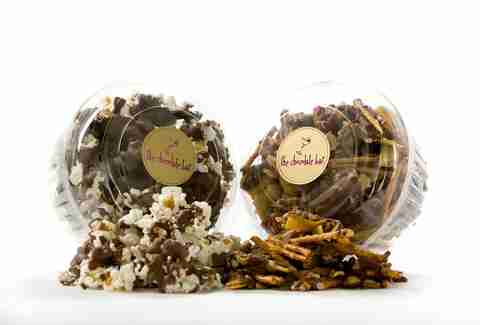 14. Because nowhere else has Texas Frito Brittle
You'll probably want to take a few bags of the chocolate-covered Fritos & pretzel number home.
 
15. To check out the Rodeo
The Houston Livestock Show & Rodeo is the world's largest. Where else can you find mutton-bustin', bull-ridin', and John Legend alongside chocolate-covered bacon and deep-fried turkey?
 
16. Because our BBQ lines aren't as long
But the smoked meat candy you'll get after a short wait is just as legit as those other cities'. 
17. To visit some dope museums
The Houston Museum district houses a collection of 20 museums, galleries, and cultural centers that promote art, science, history, and culture. The prized Menil Collection, Rothko Chapel, and Museum of Fine Arts are just a few of the standouts. As is the Houston Zoo. 
 
18. To see the Eighth Wonder of the World
Kinda. The Astrodome, dubbed the "Eight Wonder of the World," has been closed since 2008, but you can still get a glimpse of it at NRG Park. That is, if it's not demolished entirely...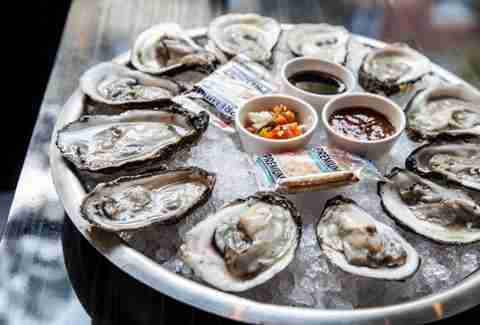 19. To experience oyster season
Because there ain't no oyster like a Gulf coast oyster that's the size of your fist. And whether they're wood-fire grilled or served fresh on the half-shell, oysters are done right at Houston's best spots.
 
20. Because we really are the best city in America
Sign up here for our daily Houston email and be the first to get all the food/drink/fun in town.