20 Reasons Why America Should Be Jealous of Houston
Houston's an underdog city. And while we're completely okay with that (more Cajun-spiced boudin and brisket pho for us), we're getting tired of answering our non-Houstonian friends' questions about how we're so great. America, here are 20 reasons why you should be incredibly jealous of Clutch City -- none of which have to do with the Rockets (sad face).
1. We hit that sweet spot between the coast AND the country
With both a quick shot to the beach and
the option to get lost underneath the Texas stars
, our location ticks all the boxes.
2. We have an entire "season" devoted to the Rodeo
During this near month-long event, we leave work early, get drunk, and watch bull-riding/cheap concerts. Not gonna lie -- it's pretty awesome.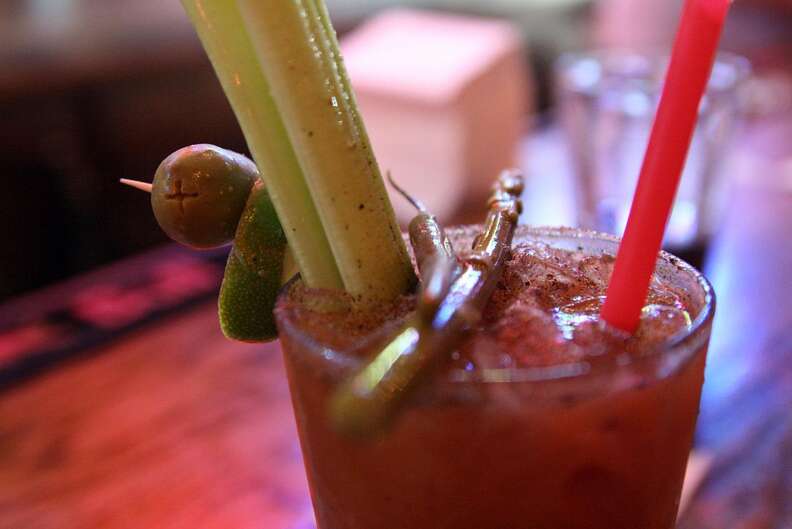 3. Bloody Marys are good, but Bloody Marias are better
Try adding tequila and jalapeño to your next hangover cure. You're welcome.
4. We have like, a ton of jobs
Even with dips in the market, we continue to be job creators.
The best in the country, in fact
. We can thank the energy industry and our world-class medical center for that.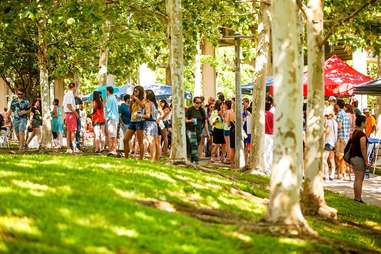 5. What winter?
It's not uncommon to find us wearing flip-flops in February. And pool season? That can start as early as March.

6. We take Sunday Funday seriously
We honestly can't think of a place where it's more acceptable to boozy brunch, then go swimming and boozy BBQ.
7. Our dogs come party with us
No need to leave Brutus McGrufferstein at home. There's about a bajillion
dog-friendly patio bars
complete with ice-cold beer and fresh water for your buddy.
8. Any day can feel like a vacation
Why, you ask? Because it's often 90+ degrees and we all have pools.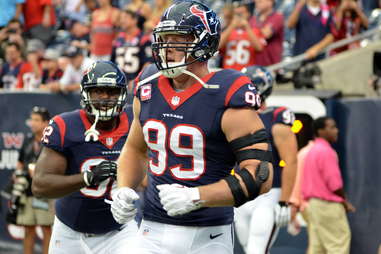 9. Football season
Everyone that lives here either went to a school that worships football, has played football, or just really, really loves eating wings and watching football. It makes every weekend fun.
10. Speaking of which, we got 99 problems but JJ Watt ain't one
The guy is pretty much the definition of a beast.
11. We're crushing on our own craft brew game
To say
our city's beer game
is underrated is an understatement. From Buffalo Bayou's wild-child suds to Karbach's seriously hoppy standouts, Houston breweries go hard. And so do the
beer bars
that carry them.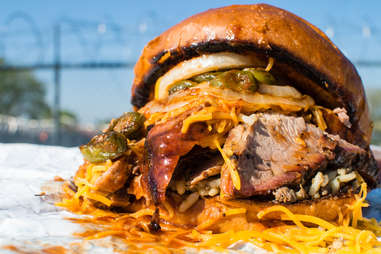 12. Dude, our food though
Travel + Leisure
recently ranked us "
America's Best City for Foodies
" due to our "irresistible combination of refined tastes and downhome comfort." We agree.
13. No, but seriously. Have you tried our Tex-Mex?
We've pretty much found a way to put queso on EVERYTHING.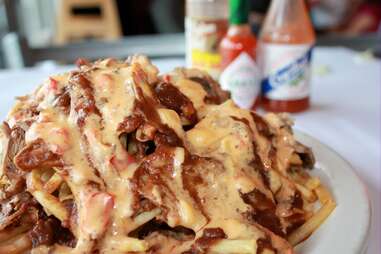 14. We don't have to go to New Orleans to get killer Cajun
It's all right here. Even on our fries (remember that thing we said about queso on everything?).

15. We're a major city WITH affordable living
No need to drive two hours outside the city to find awesome housing options. From charming bungalows to cheap apartment complexes, there's plenty of affordable living right inside the loop.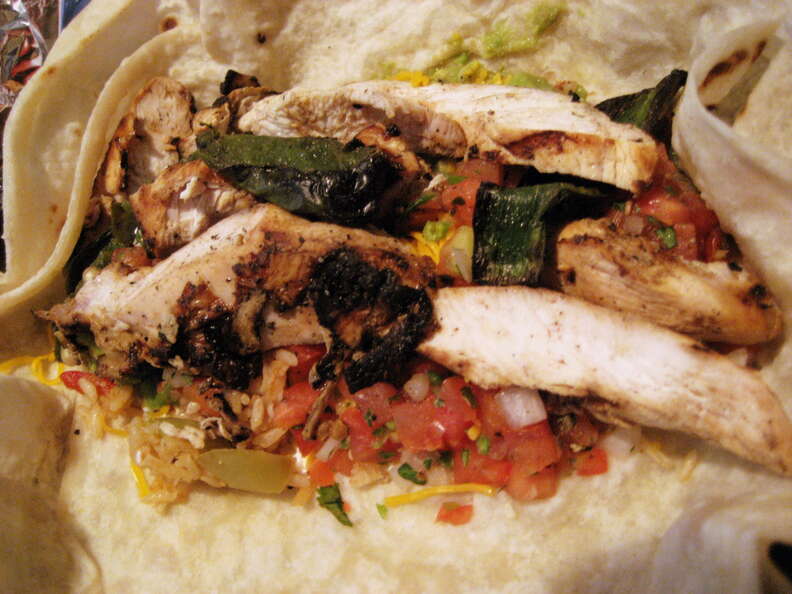 16. Because you've probably never had a good tortilla in your life
Ours are made fat, fluffy, and fresh by the hands of an angel at any local taqueria.