Now that the sun isn't scorching our damn faces off (or at least not quite as much), it's the perfect time to enjoy some outdoor entertainment. From beer and wine fests to an event that features an actual brat toss (as in sausage, not like, an unruly child), here are 13 things you must do this fall.
When: September 12 and 27, October 22, November 14
Where: Market Square Park
Grab a blanket and head to Market Square to catch cult classics like Caddyshack, The Big Chill, Young Frankenstein, and Spaceballs on the big screen. Dogs, outside food, and non-alcholic beverages are welcome (don't worry -- Niko Niko's sells beer and wine). Check here for showtimes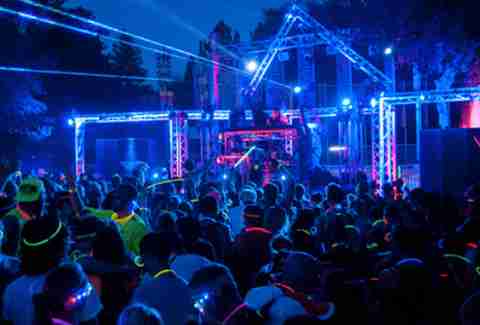 When: September 12
Where: Minute Maid Park
Summer is over and while you may be tempted to let your body go, we're in Houston, so the random September pool sesh is still very much in play. Keep right and tight with this 5k that's less like a marathon and more like an insane EDM festival. Also, good luck with that.
When: September 12-14
Where: Fort Anahuac Park
If you like fun things, you'll love this weekend-long swamp fest featuring live rock n' roll, zydeco, R&B, and country music alongside wait for it... wait for it... live gators!! (In hindsight that was probably pretty obvious already.) There'll also be air boat rides, cook-offs, stunt shows, and plenty of booze and Cajun food (like bacon-wrapped fried gator) to keep you happy. See here for tickets and information
When: September 13
Where: Northwest Mall
Don your finest dirndls and lederhosen and head to the parking lot of the Northwest Mall for a bounty of bier, brats, and insert-other-German-stuff-here. And if you've ever longed to partake in a Beerfest-style "Fight Club with beer games", you only need to sign up for the Oktoberfest Olympiad, which features a barrel rolling competition, bucket race, brat toss, and stein race, because yes.
When: September 20
Where: Discovery Green
65-plus breweries, 200-plus beers, and all of the indie music you can handle. Need we say more? How about get your tickets?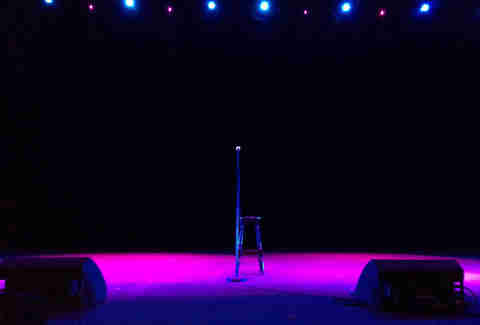 When: September 20
Where: The Cynthia Woods Mitchell Pavilion
Just when you're getting stuck in that post-summer, pre-holiday rut, Funny or Die's Oddball Comedy Festival -- with Louis C.K., Sarah Silverman, Hannibal Buress, Jeff Ross, Whitney Cummings, and some others that just weren't special enough to get a shoutout -- swoops in to save the day and keep you laughing.
When: September 20 and 21
Where: Stafford Centre
Time to prove your toughness and pretend that hot sauce you just drank a spoonful of didn't just completely burn off your tongue. It's the 14th annual Hot Sauce Festival! Come for all the fiery sauces, salsas, rubs, pickled peppers, jams, jellies, and wings you can handle... and then some more that you totally can't handle (even though you'll never let your friends know that).
Eat these latkes
When: Rosh Hashanah or really whenever you want
Where: Kenny & Ziggy's
We don't care if you're Jewish or not; this year, you're celebrating the Jewish New Year in style with these latkes and other gut-busting noshes from our favorite deli. Of course, you don't have to wait until the holiday to feast, especially since this burger's also calling your name.
When: October 12
Where: Revival Market
Revival Market and Coltivare's esteemed beverage master Morgan Weber is here to teach you his shaking, pouring, and stirring skills. Learn how to properly stock your home bar, appreciate a well-crafted cocktail, and impress the crap out of your friends at this class -- in which you make some sweet-as-hell drinks, then drink said sweet-as-hell drinks.
When: Around October 15
Where: Bars and beer marts around town
Screw pie! This fall, it's all about Saint Arnold's full-flavored pumpkin-spiced stout. The actual release date hasn't been announced yet, but expect Pumpkinator mania to reach full frenzy sometime around mid October. Find it by the pint at bars all over town or join the hunt for bottles of your own at stores like Spec's, Kroger, and HEB.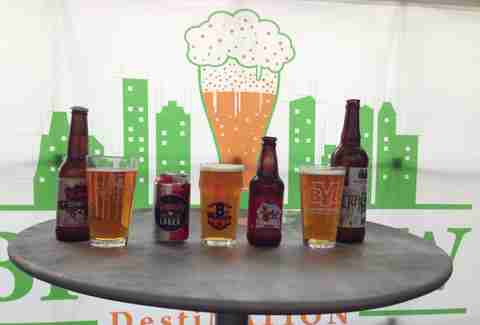 When: October 20-26
Where: George R. Brown Convention Center
Beer geeks rejoice! This fall, the second largest craft beer festival in the nation is coming to Houston. The week-long fest features more than 1,000 craft beers, 40-plus Texas breweries, and events like a beer-and-food pairing, grand tasting session, and party bus pub crawl.
When: September 19 - November 1
Where: ScreamWorld
Bring a change of pants if you plan on visiting what may be Houston's most terrifying haunt (besides I-45 at rush hour, but whatever, you get it). You'll need some after you soil yourself crawling through each of the five creepy attractions, including a skull cave, old-school slaughterhouse, and maze of maniacs. See here for schedule and pricing
When: November 1
Where: Jones Plaza
Time to get your wine mouths on, y'all! This grape-fueled, music and mayhem-packed bash will be turning Downtown's Jones Plaza into the wine capital of Texas... and maybe even the wine capital of THE WORLD.
Sign up here for our daily Houston email and be the first to get all the food/drink/fun in town.