To most, the only adventure in Vegas is risking a month's rent on one hand of Pai Gow. Don't be most. The casinos and rhinos made of spearmint will be there when you get back at night -- here're seven wholly interesting non-gambling/drinking activities that'll make you wanna pack a few extra pairs of Jockeys.
Recommended Video
Valparaíso, Chile Is the Latest Low-Key Longboarding Destination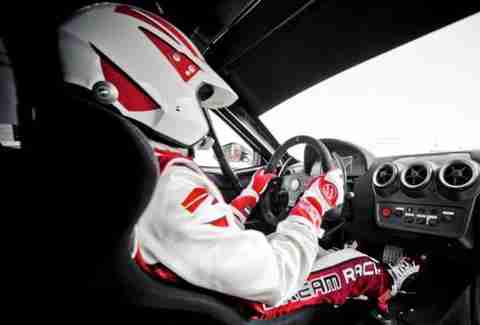 Dream Racing: Rev things up with a quick "how to drive a race car" tutorial, followed by a 3D simulation before hopping behind the wheel of a kitted-out 512hp Ferrari F430GT and taking it upwards of 120mph on a 1.1mi track called the "Diamond in the Desert".
Sky Combat Ace: Ever wanted to dog-fight in a plane with your buddies? Wait, you have? Who are you, Manfred von Richthofen? Anyway, even if you have ZERO flight experience, you can hop in one of these suckers, rev it up to 250mph and partake in some simulated air combat.
Voodoo Zip Line: This sucker is slated to open later this month, and the premise is simple. Take an elevator 50+ floors to the top of the Rio. Pee your pants as you stand atop the building and get secured in to the harness for your zip line. Step off the building and travel at more than 400ft above ground at over 30mph to your landing point. Change pants, repeat.
Battlefield Vegas: Because you never wanted to, now you can recreate legendary military battles in the gun range on their 200-acre piece of desert. You'll be firing weapons like grenade launchers and mounted MG-42 machine guns out of 30+ military vehicles at targets that actually explode when you hit 'em.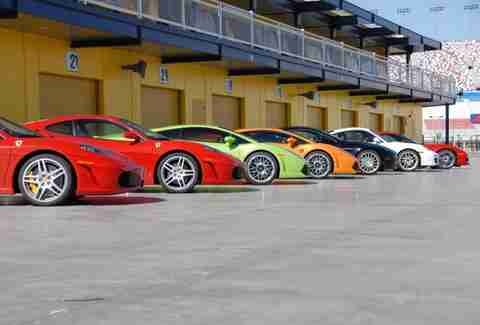 Exotics Racing: Transporting the #1 racing school in Europe to America's best city with a fake Europe, Exotics allows you to choose from rides like an Aston Martin V8, a Mercedes AMG SLS, or a Lambo Gallardo, then get on the track, hit about 130mph on the long straightaway, and tear up F1 turns from chicanes to hairpins. Oh, and they film you while driving so you can see what you look like at your worst.
The Gun Store: The OG-est gun experience in Vegas offers up a ton of options that allow you to fire off more weapons than you'd even know existed. Try your hand at saving the world with the "Zombie Package" that has you shooting an AR15, an XDM9, and a shotgun. Or, choose a VIP package like the Triple 7, which'll leave you having fired over 500 rounds with 20+ weapons.
American Muscle Car Challenge: And because why not, here are more cars. This time, we're talking about a 662hp Ford Mustang Shelby GT500, plus two other muscle machines that you get to run through the ringer in four unique driving challenges which include top speed, braking, cornering, and a full-track time trial. 'Merica!