New Year's Day was yesterday, so unless you've broken all your resolutions already, it's about time you decided to vastly improve your life in 2014 by finally getting in shape saving more money volunteering more often attending wayyy more topless pool parties. Us? We're happy writing down a few resolutions we might keep this year...
We resolve to enjoy the vividly artificial beauty of Las Vegas at night, and do it from the very best vantage points. 
We resolve to do more eating/drinking at the kind of off-Strip hidden gems that sell "Ass Juice" and that The Rat Pack used to hang out in.
We resolve to do something very difficult: eat something besides the incredible peanut putter-, or truffle-, or bacon jam-topped burgers available in this city.
We resolve to only drink vodka that's been distilled 159 times, because 160 is outlandish.
Recommended Video
This Chinese Festival Is Like 'Frozen' Come to Life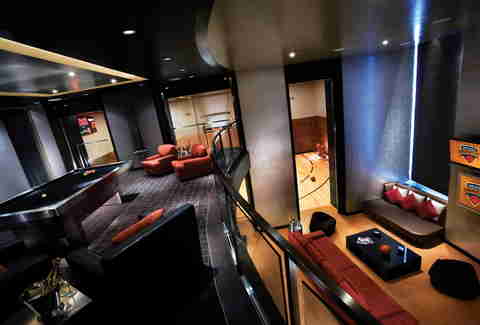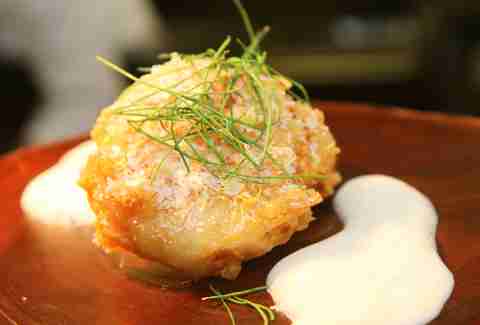 We resolve to stop eating McDonald's chicken nuggets all the time... which should be easy, since these nuggets taste like chicken pot pie and are served by sexily corseted waitresses. 
We resolve to only watch sports in places with two-story TV walls and attractive waitresses who somehow manage to spend most of their time doing shot-skis, rock climbing by the bar, and hoola hooping...
We resolve to attend all the most prestigious bikini contests.
We resolve to spend the countless hours it'll take to properly update the definitive guide to Las Vegas strip clubs. 
We resolve to say hello when we see you relaxing at the only one of those topless clubs that's also a topless pool. 
We resolve to never tell your girl we ran into you there... provided you don't tell that divorcee we're totally gonna hook up with about any of our previous five resolutions. Deal?!