Free booze, poolside masquerades, and more free booze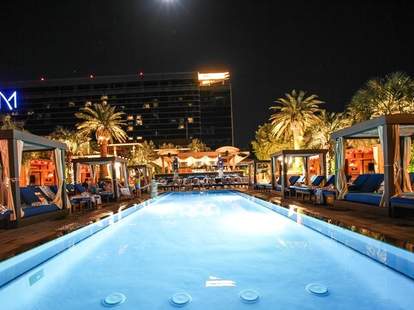 Las Vegas Event of the Week
Friday, July 25th: The DayDream Pool Club at The M is holding a Midsummer Night's DayDream masquerade pool party with an open vodka bar from 8-9pm.
Thursday, July 24th: B&B Ristorante at the Venetian is holding a Flavors of Sicily dinner featuring specially prepared dishes and wine pairings from the Italian region. Get your tickets in advance Continue Reading
The Wiener's Circle
Thursday, July 24th: A day after National Hot Dog Day, The Wiener's Circle at the Red Rock Resort will still be slinging a 2ft Vienna beef hot dog for $20. It's nestled in between four buns and comes Chicago-style with mustard, relish, onion, pickle, tomato, celery salt, and peppers.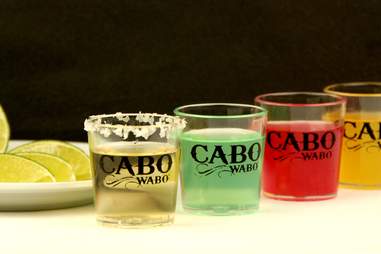 Cabo Wabo
Thursday, July 24th: It's also time to celebrate National Tequila Day and The Salted Lime is offering $2 tequila Cazadores margaritas. Cabo Wabo has half-priced tequila shots, and Station Casinos is giving away mini bottles of Casamigos tequila to all club members who earn 50 points from 10am-8pm.


JW Marriott Las Vegas Resort
Friday, July 25th: The Waterside Café at the JW Marriott is introducing a Friday happy hour with live music, half-off food and drinks, and free entry to the pool between 4-7pm.
Saturday, July 26th: Ping pong is tons more fun with booze and food going around. At least, that's the idea behind the TopSpin Charity Ping Pong Tournament inside Lagasse's Stadium at the Palazzo. The event will be packed with celebrity sports guests and tickets come with two free drinks and an after-party at TAO with a one-hour open bar.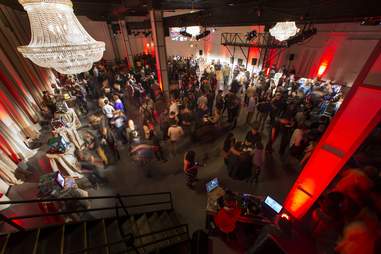 Red Bull Curates
Saturday July 26th: Red Bull Curates: The Canvas Cooler Project brings together six local artists to decorate mini-fridges during a one-day challenge (from 9pm-midnight) before they're sent off to bars and nightclubs around Vegas. The final designs will be on display at INSPIRE, next to the Container Park Downtown, where there will be a DJ and yes, plenty of Red Bull being passed around.


Thrillist
Saturday, July 26th: The Dragon Ridge Country Club in Henderson is hosting Wine Soiree 2014 with unlimited wine samples, plenty of food, and three rooms offering jazz and other live entertainment beginning at 7:30pm.
Commonwealth
Ongoing: Commonwealth has a new happy hour from 6-9pm Wednesdays-Fridays with well drinks and domestic beers at $3 and select craft beers and premium cocktails for $5.