A photo diary of the highly prestigious Rehab Bikini Invitational
Hard Rock's Rehab, the Vegas pool party that essentially started 'em all, is celebrating its 10th anniversary. And, in addition to the regular weekly madness featuring girls in less than bikinis, they were thoughtful enough to host the Rehab Bikini Invitational.
The five-week national contest sees celebrity hosts and judges like Joanna Krupa and JWoww select weekly winners, who'll compete again in the final rounds to get a piece of $100,000 and be part of the Rehab Bikini team in 2014. The action during the first two weeks was fierce to say the least, and these photos will make you feel like you were there, minus the very unique hangover that can only come from sucking sugary drinks out of a plastic guitar all day.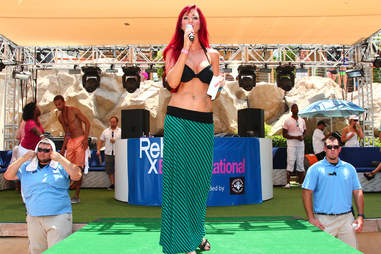 Erik Kabik
Erik Kabik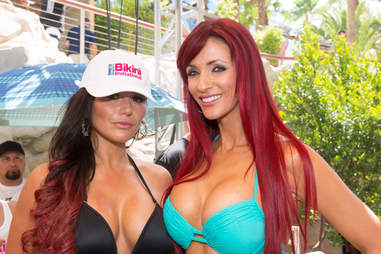 Erik Kabik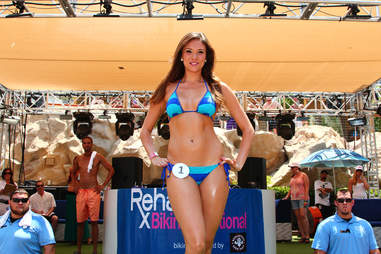 Erik Kabik
Erik Kabik
Erik Kabik
Erik Kabik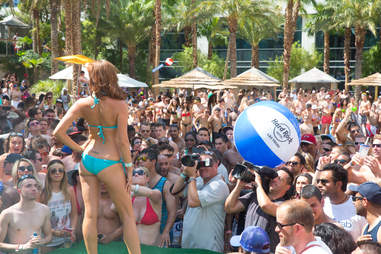 Erik Kabik
Joey Ungerer
Erik Kabik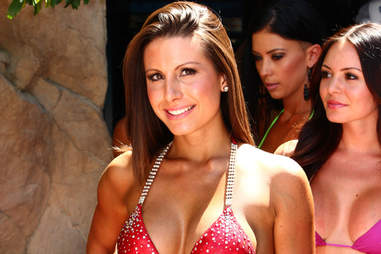 Mark Mozzier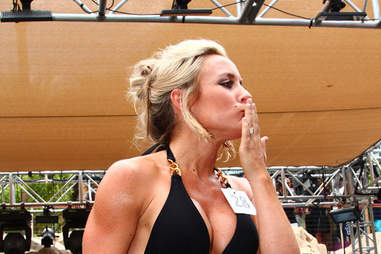 Erik Kabik
Erik Kabik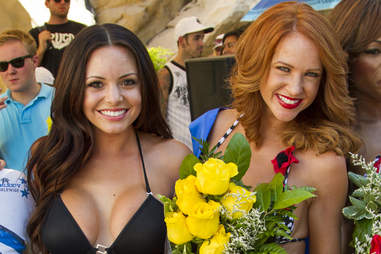 Joey Ungerer
Erik Kabik
Erik Kabik
Joey Ungerer