Obviously, the first thing to do in Vegas this fall is pretend it's still summer and hit each and every one of its epic topless pools, but the second thing is... well, all 14 of the things on our list of stuff you absolutely must do in Las Vegas this fall...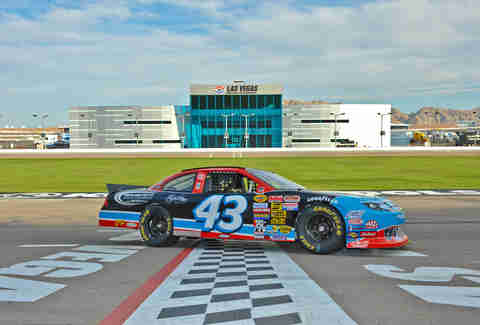 Floor it around the Speedway
When: Today
Where: Las Vegas Motor Speedway
The Richard Petty Experience allows you to take a few laps on a professional racetrack behind the wheel of an authentic NASCAR vehicle, and now the Speedway is offering free round-trip shuttles from the Strip, so you no longer have to drive before you drive.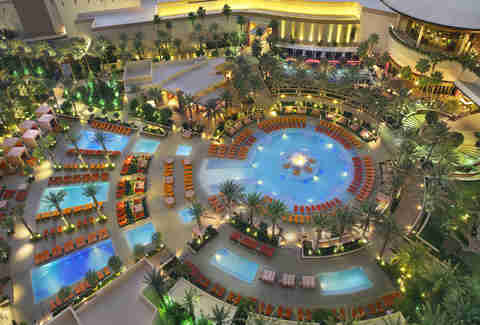 Dine and wine by the pool
When: September 5-6
Where: Red Rock Resort
The Las Vegas Wine & Food Festival returns to the Red Rock Resort and expands to two days this year. It's possibly the biggest culinary event of the season with chefs and restaurants from around the Valley all in one beautiful spot by the pool. Lots of wine… girls in fancy dresses… all near the water... what could go wrong?
Bet on a big fight
When: September 13
Where: The MGM Grand Garden Arena
Floyd Mayweather Jr. squares off against Marcos Maidana in a rematch of the champ's toughest fight in years. That means it could be a good time to place a little money on the bout -- and then party all night on the Strip if you cash in.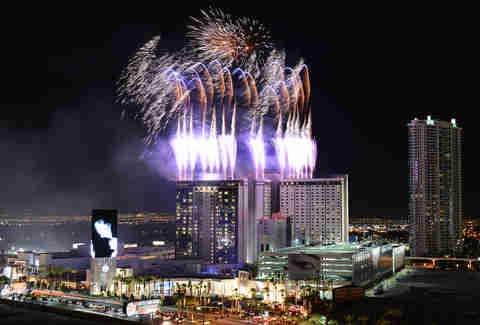 Finally get around to checking out the newest resort on the Strip
When: September 23
Where: SLS Las Vegas
It will be exactly one month since the SLS Las Vegas opened its doors to the public -- and suddenly, the North end of the Strip seems cool again. Get familiar with the new digs by checking out its awesome selection of restaurants such as Umami Burger -- which comes with its own outdoor beer garden and sportsbook -- as well as the protein-heavy Bazaar Meats.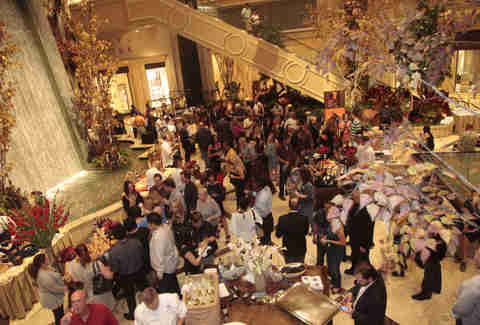 Festivino
When: September 26
Where: The Venetian & Palazzo
The Maître cuisinier de France are back -- and they want to feed you. Enjoy some amazing French cuisine along with pairings of wine that you wouldn't normally find in your average convenience store.
Learn to play baccarat
When: September 26-29
Where: The Palazzo
The 3rd Annual Grand Dragon Master Baccarat Tournament gets underway with millions of dollars in prize money up for grabs. The good news is that Grazie members receive one complimentary tournament entry per day with unlimited re-buys for $50 during the first round, so watch some James Bond movies and figure out how to play ASAP.
The LUCKYRICE Night Market
When: October 4
Where: The Cosmopolitan
Like Asian food? The LUCKYRICE Night Market offers some of the best Far East cuisine you'll ever find all in one place. Enjoy samples from some of the best restaurants in Chinatown including Raku and Chada Thai & Wine, as well as an Asia- inspired twist on some of the best bites from the Cosmo's own chefs. You'll never settle for regular old Kung Pao chicken again.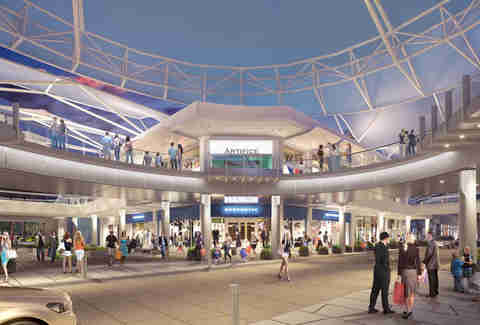 Hit the West Side. Seriously!
When: October 9
Where: Downtown Summerlin
A brand new outdoor shopping, dining, and entertainment district opens right next door to the Red Rock Resort. It's called Downtown Summerlin and has more shops than you can shake a credit card at, but what really makes it cool are the new bars and restaurants -- including the first Vegas joint off the Strip by Wolfgang Puck.
Grab a beer, dude
When: September 12-27
Where: The Strip… and Downtown… and back to the Strip again
Prepare yourself. You've got four beer festivals within three weeks. It begins with Mandalay Bay hosting three days of beer events September 12th-14th, including the Mandalay Beach BEER Festival. If that's not enough, the Motley Brews' Downtown Brew Festival takes over the Clark County Amphitheater September 20th. The Desert Hops International Beer Festival brings together a selection of more than 100 brews at the Boulevard Pool inside the Cosmopolitan on September 27th… which is the same day as the BLVD Brew Fest featuring a concert from Kings of Leon.
Life is Beautiful Festival
When: October 24-26
Where: Roughly one zillion blocks of Downtown
Imagine somebody picked up Coachella, added an army of celebrity chefs, and dumped it right in the middle of Downtown Las Vegas... you'd have the Life is Beautiful Festival, which is expanding to three days this year with Foo Fighters, Outkast, and Kanye West headlining, and boasts carnival rides, art exhibits, and tons of food from some of the best restaurants in Las Vegas.
Get dressed up
When: October 31
Where: Everywhere
This year Halloween is on a Friday, which means a wild weekend full of parties and dressing up. The biggest bash of them all might be at Hakkasan -- where they're hosting a mysterious weekend party called Forbidden City: Rise of the Empress that will showcase big name DJs and give away thousands of dollars in contests to determine the sexiest costumes. The club girls are picking out their naughty outfits as we speak.
The Rock 'n' Roll Marathon
When: November 16
Where: From the South end of the Strip to Downtown
The biggest foot race of the year is really a wild party featuring crazy costumes, bands playing on every other corner, and tons of choice scenery. The Strip will be shut down to traffic just so you can take a jog, and if that's not enough, Snoop Dogg has been added to the music lineup, which means you should probably celebrate with some gin and juice after you cross the finish line.
Sing along to "Lick It Up"
When: November 5-23
Where: The Hard Rock
The latest rock 'n roll residency inside The Joint at the Hard Rock features KISS, who're celebrating their 40th anniversary with a string of nine dates in this rare and intimate venue. Yes, it's been four decades of fire breathing, blood spitting, and ear-piercing smut rock anthems like "Rocket Ride" and "Love Gun". It only seems longer.
World Food Championships
When: November 12-18
Where: Fremont Street
This one week event pits culinary masters against each other -- from home cooks to professional chefs -- in order to determine who really makes the best food. There will be competitions, tastings, and demonstrations. The best part? You can be among the thousands trying tons of food and checking out other cool stuff, such as ancillary events like the Bacon World Championship.
Sign up here for our daily Vegas email and be the first to get all the food/drink/fun in town.