Las Vegas Event of the Week
UNLVino's going down this weekend, which means you should hit Caesars' Garden of the Gods pool tonight from 7-10pm for BBQ from some of Vegas's best chefs; an unlimited, 3hr Champagne tasting called Bubble-licious Friday at 7pm outside the Venetian; and Saturday's Grand Tasting at the Lou Ruvo Center 7-10pm.
Thursday, April 10th: Revolver at Santa Fe Station is launching Trailer Park Thursdays, for which you're encouraged to wear your white-trashiest wardrobe, and Double Wide'll be providing the entertainment. Doors open at 8pm, $5 cover begins at 10pm. Continue Reading
Saturday, April 12th: The Las Vegas Highland Games and Celtic Festival takes over Floyd Lamb Park with more kilts, games, bagpipes, and food than you'll know what to do with. Though eating the last one's a good place to start.


Saturday, April 12th: Robin Thicke's hitting the stage at The Hard Rock, where they're throwing this year's first pool party designed for people with blurred vision: Rehab.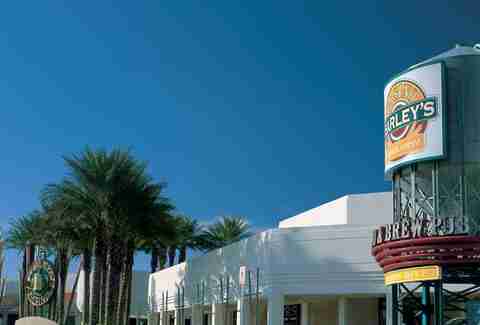 Saturday, April 12th, 5:30-8:30pm: Barley's Casino & Brewing Co. is bringing back its popular Saturday night BBQ, so get ready for all-you-can-eat smoked brisket, pulled pork, and more, for less than $15.
Saturday, April 12th: Project Dinner Table is taking over the Downtown 3rd district again with snacks and cocktails starting at 5:30pm, followed by a mammoth outdoor family-style dinner featuring nothing but farm-to-table food.
Sunday, April 13th: The BEST way to relax is around a topless pool, but the second best way is by boozing at 103 Degrees Hot Pilates & Yoga, where they're pouring wine during class today at 7pm, for just $10.