Las Vegas Event of the Week
Through Sunday, May 18th: Helldorado Days has a new location at Symphony Park next to the Smith Center, but don't worry, it's still gonna be a whole weekend of comfort-style eats, live music, rodeo events, and other cowboy-hatted fun.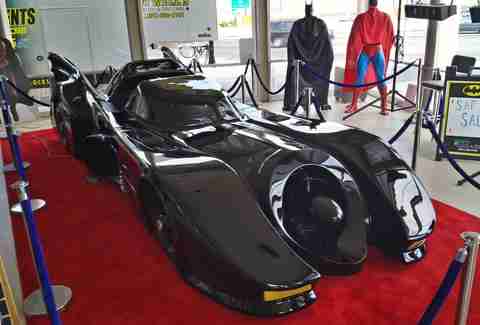 Thursday, May 15th: Bier Garten's official welcome party for Las Vegas Car Stars is going from 7-10pm: there's no cover, and you get a chance to peep some of the famous rides (the Batmobile, the General Lee from The Dukes of Hazard, etc.) that'll be posted up on Fremont St through Saturday. Continue Reading
Saturday, May 17th, 2pm: The "Summer Kick Off Pig Roast" at Johnny Fontane's Beach House means free food, drink specials, a dunk booth, and live music that, since the place is open 24 hours, presumably won't ever stop.
Saturday, May 17th: The BrewBQ festival at Ellis Island from 8-11pm is all-you-can-drink, plus it's slinging some sweet barbec... Oh, right. We had you at "all-you-can-drink".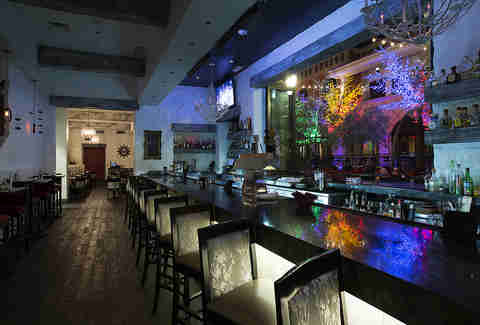 Sunday, May 18th: Poppy Den is hosting a Bubbly Brunch from 11am-2:30pm, during which the Tivoli Village spot'll ditch most of its usual Asian fare for grilled steak & eggs, poppy seed pancakes, and deals on bottomless mimosas, Bloody Marys, and bellinis.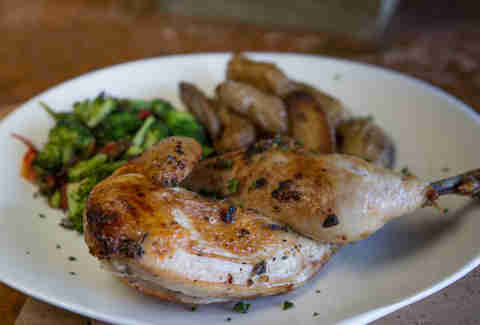 Ongoing: Farm-friendly restaurant WILD has made a few changes… including a new menu (Free-range chicken! Vegan cupcakes! Gluten-free pizzas!!) and a new parking lot right across the street from its Downtown location at the Ogden, so at least now you won't have to look for a spot until you've bought one of the things they're so friendly with.


Ongoing: Margaritaville Las Vegas is celebrating National Hamburger Month (yup, that's a thing!) with three limited-edition selections: the Baja Burger topped w/ carne asada; the Chimichurri Burger w/ tangy sauce on the side; and the Bayou Burger seasoned with Cajun spices.