Las Vegas Bust out the sombreros and ponchos, 'cause our Weekend Playbook's got nine muy bueno Cinco de Mayo parties/ deals/ events that'll have you yelling, "Whoa, these Cinco parties/ deals/ events are totally awesome. Good thing I grabbed my sombrero and poncho!"... BUT IN SPANISH.
Saturday, May 3rd: Celebrate the Cinco de Mayo weekend with (hopefully) a knockout at Hyde Bellagio's viewing party for Floyd Mayweather, Jr.'s showdown against Marcos "El Chino" Maidana. There'll be signature cocktails and snacks from neighboring Circo, AND AC Slater himself, Mario Lopez, is hosting the after-fiesta with DJ Skratchy, who's spinning house and mariachi remixes. Continue Reading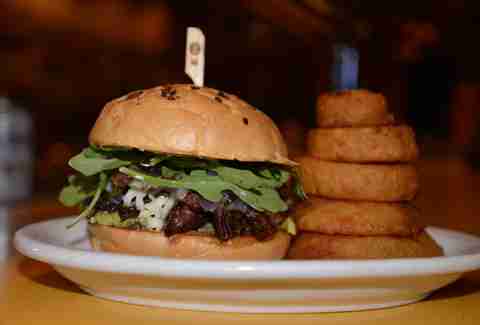 All weekend: BLT Burger at the Mirage is slinging a carne asada burger w/ grilled skirt steak, queso fresco, guacamole & cilantro aioli for $13. Oh, and it goes great with their $5 michelada beertail, too.


All weekend: Chayo Mexican Kitchen + Tequila Bar is celebrating "Cinco de Chayo" with specials, shots, and bull rides to go along with your favorite lobster tacos. It wraps up Monday with a chance to bash a piñata and win prizes ranging from hotel rooms at The Quad to your own bar tab at Chayo.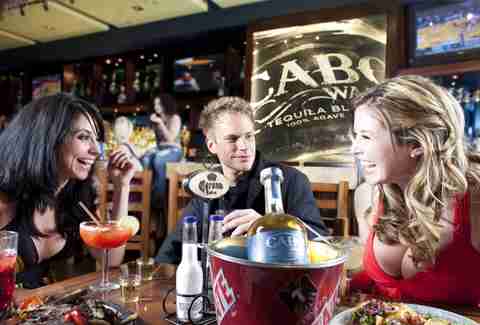 All weekend: The "Tres, Cuatro, Cinco: Let's Drinko!" party at Cabo Wabo is serving up live music, tequila shots (natch), specials on cerveza buckets, and a 24oz daiquiri known as La Bandera that celebrates the Mexican flag with red, white, and green colors and flavors.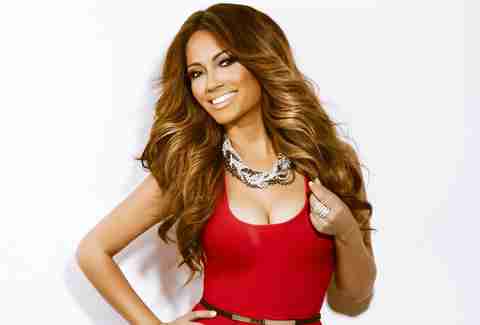 All weekend: Spice things up at T&T: Tacos and Tequila's "Sexy de Mayo" -- the multi-day shindig at the Luxor hangout includes a special $5 menu featuring food, well drinks, wine, and sangria, not to mention an appearance by Playboy Playmate Jessica Burciaga.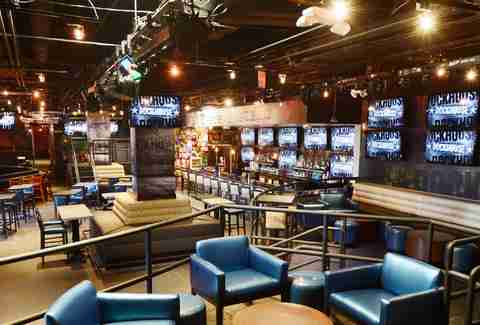 All weekend: The Rockhouse at the Venetian has a big Cinco de Mayo party planned with specials that include $5 margaritas, as well as $10 shot-and-a-beer combos, plus a mariachi band to wrap things up on Monday.
Monday, May 5th: Rhumbar's transforming its Caribbean-themed patio at the Mirage into a Cinco de Mayo fiesta destination, where you can enjoy deals on some of their famous cigars and sip on $5 rum punch.
Ongoing: Sprinkles at the LINQ is offering a special Cinco de Mayo cupcake for at least the next two weeks: the tequila-infused cake is topped with key lime frosting and a rim of fleur de sel, which in Spanish means... wait, that's French?! Nevermind, then.
Seeeeeriously on-going: There's a month-long Cinco de Mayo celebration at Amigo's inside Fiesta Henderson that'll get you 50%-off the entire menu (except booze) every Sunday and Monday in May. Guests must have a Boarding Pass club card, and it's cash only.