Las Vegas Event of the Week: Saturday, November 16th, 10p: Punk rock percussion group Street Drum Corps kicks off a run of shows at the Hard Rock's Vinyl nightclub: Check 'em out for free w/ special guests Stephen Perkins of Jane's Addiction and DJ Lethal of Limp Bizkit.
Recommended Video
Get Fit and Look Like A Badass
Friday, November 15th: SHe by Morton's at the CityCenter is bringing back Fabrik Fridays, which means Bacardi drink specials and models working a runway that winds through the steakhouse. Continue Reading
Friday, November 15th: Mandalay Bay's Rx Boiler Room is paring eats with Japanese craft beer Hitachino Nest. The dude behind the brew, Toshiyuki Kiuchi, will be there to provide an "interactive dining experience". so make a reservation, already!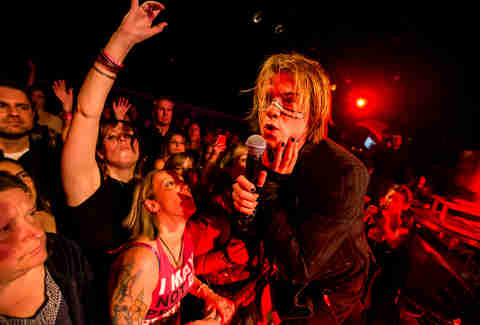 Saturday, November 16th, 3p: Downtown 3rd's Rock the Block party is taking over 3rd Street between Stewart & Ogden, with live music (including those drummers from above), plus eats by Mob Bar, Pizza Rock, and other nearby spots.


Sunday November 17th: Las Vegas Challenge 2013: The Ultimate Urban Scavenger Race begins and ends at Park on Fremont and manages to stuff what is basically an entire episode of "Amazing Race" in-between. Oh, and did we mention there's money at stake?