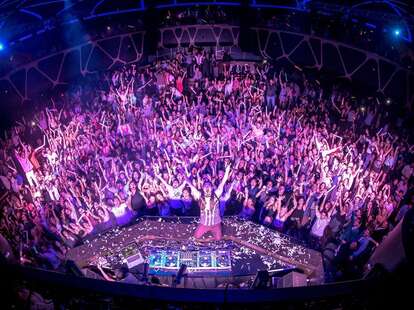 Hakkasan just turned one, but it probably feels like it's been here about as long as you have to wait in line to get in: forever. And it probably feels like you already know everything there is to know about Vegas's largest nightclub -- The MGM Grand rebuilt its front door around it. It's got five levels. And Chinese food! But here are 12 things you definitely don't know about this kinda epic nightspot.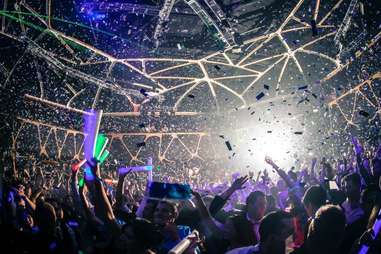 2. They spray about 100lbs of confetti into the crowd every week
About 99lbs of it will probably end up in your drink.
3. There are phone chargers in every VIP booth
Just look in the drawer underneath the booth... if you can actually get a booth, obviously.
4. They've sold 8,000 orders of the Crispy Duck Salad since they opened
And it's said to be resident-DJ Tiesto's favorite thing to eat between sets.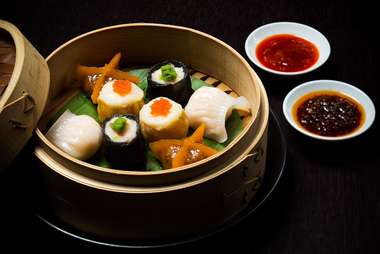 5. You can tell how good their hand-made dumplings are...
By counting the number of folds in each one: the more folds, the more skillful the chef.
6. Some of their employees (sort of) drink on the job
Hakkasan serves around 370 wines, and every two weeks, they test new ones to see if they go with the food. Only about one in eight make the cut. No, they won't give you the other seven.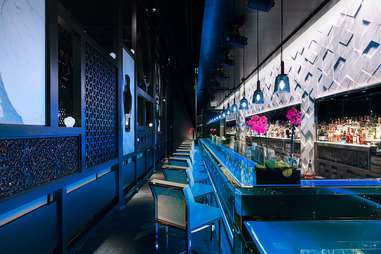 7. A single drink could cost you $1,330...
That is, if you order the The Macallan 1950, a super-rare single malt whiskey that's been aged for 52 years, and is widely considered to be one of the world's greatest spirits. Find out who's paying the tab before you order.
8. ... or you could spend up to $500,000
Hakkasan offers a number of premium beverage packages, including the "Dynastie" (yes, that's how it's spelled!), which comes with nine bottles of Champagne, at a mere $55,555 a piece.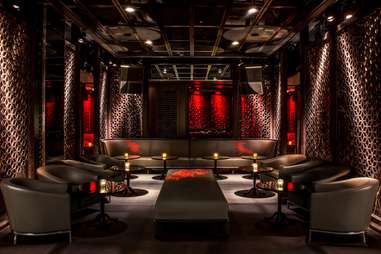 9. Still thirsty? You CAN get their signature cocktails in the club.
Usually they're only served in the restaurant, unless you're in the Ling Ling Lounge -- tucked away on the second floor of the nightclub. Ask the nearest girl in a tube dress for directions.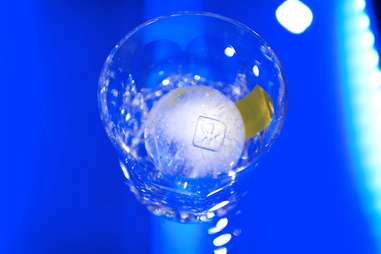 10. They put logos on their ice
Which isn't a secret or anything, but you have to order something like their Smoky Negroni -- a gin-based 'tail swirled in a decanter with smoke from Grand Mariner-smoked woodchips, and served over a sphere of ice -- instead of your usual PBR, to see it.
11. What's that smell?!
It's the jasmine incense they thoughtfully burn in the restaurant and throughout the club.
12. They'll put on a fireworks display for you
If you're crispy duck-fan Tiesto, that is. Seriously, that giant show above the MGM on a random night in January? That was for his birthday.