Dating in London is unique, and can come at a high cost, and we're not talking about the emotional fallout of discovering that your crush lives in Romford. It's one of the most expensive cities on the planet, so here's a solid lineup of sub-£20 dates you can go on that don't compromise on the romance.
Recommended Video
This Restaurant Reinvented the McGriddle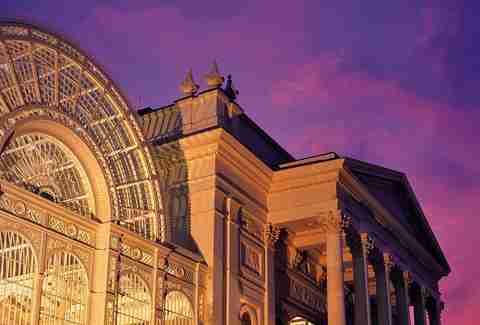 Think opera is only for high rollers? Think again. Grab tickets from £9, then stroll along the Thames and try to figure out why Violetta died.
Shell out a measly £4 on Mondays and Wednesday for current films -- or be lavish and go for the £8 sofa seats -- and still have some solid dough for drinks and snacks. Genesis is loaded with a full bar and cafe, so you can get proper cocktails and still not break your bank.
Take a romantic cruise -- well, kind of. The Thames Clipper might not be the most glamours way of transport, but the ride down to Greenwich will cost only £4.75 with a Travel Card, or £6.44 with PAYG. Once there, hit the Greenwich Market, load up on cheap street food, and picnic in the park.
Oysters are a bit of an all-or-nothing kind of food, and can be very easy to shell out (see what we did there?) loads of cash on. At the Richmond over in Hackney, they have an oyster happy hour (weekdays 5-6pm and Saturdays 3-6pm) where each bivalve is going out for one beautiful pound.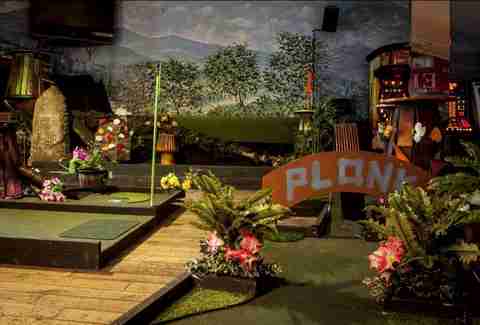 While Efes in Dalston might bring back hazy memories of being out way past bedtime, from 2pm-1am Monday-Thursday, it's transformed into a Tiki jungle-style crazy golf course. For £7.50 a round, suss out your partner's bending, swinging, and sense of aim.
Every Friday at Bounce, there are free rounds of table tennis -- hosted by its resident comedian -- with prizes, giveaways, and a whole selection of interactive game like "Elimination," "Brothers in Arms," and "Circle of Life," as well as HUGE games of "Round the Table." Team up with your date, or let the thrill of competition drive you.
On those rare sunny days, hire a Santander/Boris Bike (£2 for 24 hours if you dock it every 30 minutes), and plan a route passing all the major sights. Cut through Green Park or along the river where it's flat and straight and race for who buys beers at the end -- from a happy hour spot, of course.
They're famous for a reason -- go to Brick Lane Beigel Bake and grab a super-fresh salt beef bagel with all the fixings for under £2. Then wander through the vintage shops, laugh at people's trash/treasures, and end up at The Mayor of Scaredy Cat Town where its cocktails are £5 Monday-Thursday from 5-6pm.
Des McDonald's Fish & Chip Shop in Islington might look like the last place you can scrape by with only £20, but on weekdays from 5-7pm, get involved with £5 cocktails, £4 wine, and £12 growlers from Camden Town Brewery. Plus with daily food specials, you will walk out feeling like a king.
Over at Passing Clouds Works every Wednesday, the Cakewalk Cafe takes over with a night of old-school jazz and swing dancing. Free before 9pm and only a fiver after, dress to your 1950s nines and swing the night away. Need to brush up your dancing skills? Swing Patrol offers classes before for £8.
There are few things better than beer and dim sum and at The Drunken Monkey, you can get seriously involved with both. With four beers for a tenner and £4.50 cocktails from 5-7pm, Monday-Friday; 12-8pm, Saturday; and all day Sunday, you have more cash to splash on dim sum.
Sign up here for our daily London email and be the first to get all the food/drink/fun in the capital.