Recommended Video
Can the NYC Steakhouse Survive?
Thursday, October 2nd-Saturday, October 4th: Slap on your favourite pair of lederhosen and pop round to The Gun for their Okto-beer-fest. They'll be pouring a cornucopia of German brews like König Pilsener, Köstritzer Black Lager, and Benediktiner Weissbier, plus there'll be live music and BBQ will also be on hand to give you a bit of ballast. Start practicing oompah songs and click here.

Continue Reading
Saturday, October 4th: Getting in the mood for autumn, Gordon Ramsay is teaming up with a bunch of food truck-ers every Saturday for the Bread Street Sessions. They kick off this Saturday w/ the AmeriKorean goodness of Busan BBQ with pork belly buns, gochujang ribs, and K-Fries smothered in beef, kimchi & cheese. Check out the lineup right here
Sunday, October 5th: Dirty Tommi's is a marriage of two delicious bun-fillers: Tommi's Burger Joint and Dirty Bones. The pop-up will run every Sunday at Dirty Bones, so prepare for special menu items like the Tommi's Burger Dog: a Tommi's burger served hot dog style w/ confit onion, Dirty Bones short rib, crispy shallots, dirty cheese sauce & dill pickles. Peep the menu right here
Monday, October 6th-Tuesday, October 7th: Ever wanted to blend your own rum? Well, the cane-addled folks over at The Duppy Share are giving you the chance to do just that with their fantastic rum-blending masterclasses, held next Monday & Tuesday at Harry Gordon's Bar in Selfridges, and after which you'll take home your very own bespoke-blended bottle. Book through Selfridges Wine Shop (£20 per person); 0207 318 2375, or email here.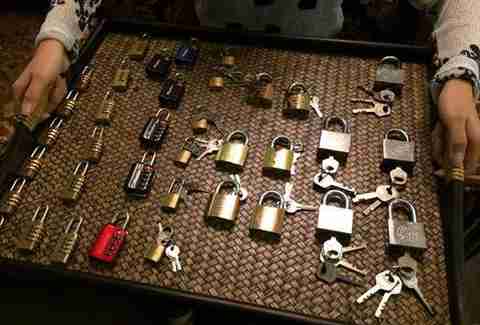 Ongoing: A murder mystery set 100 years ago in a locked room you have to escape from? That's the Escape Hunt Experience. It's a real life puzzle/mystery/head-scratcher to play with friends and groups, and if you book by October 21st with the code ThrillistEscape25, you'll get 25% off. Find out more of the insane info right here