Londoners are notoriously hard to piss off. A combination of good old-fashioned Britishness, transport strikes, terrible weather, and hordes of tourists decanting themselves from every country on Earth directly into W1 have stiffened the upper lips and thickened the skin of virtually every native. But there are still some chinks in that armor, and a few things that can frustrate even the most stoic of locals -- these are what they are...
1. Force them to use a Travelcard
Oyster not working? Welcome to the Dark Ages. 
 
2. Walk slowly, two abreast, in front of them
The busier the street, the better. 
 
3. Don't move right down inside the carriage
Stand by the door, and for bonus points, expose your armpit.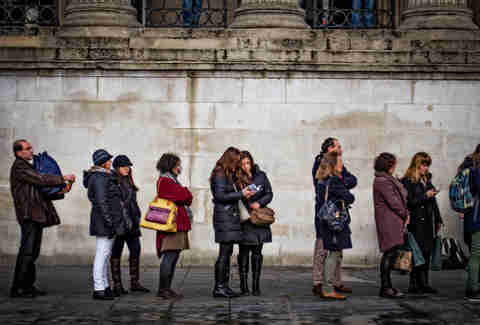 4. Queue barge
Scum. Do this and you will incur a seriously loud tutting. 
 
5. Stand on the left
Not even on an empty escalator. 
 
6. Make them take you to M&M's World
Not even the imagination of George Orwell could conjure up such a nightmare.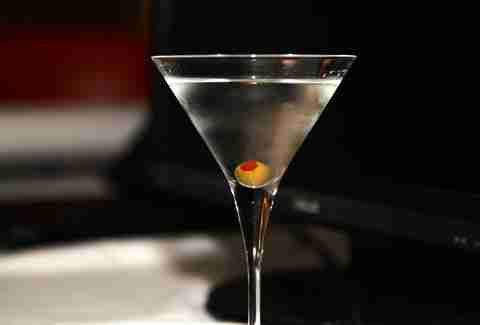 7. Give them the double-digit bill for their single cocktail
It's like a reverse happy hour, all the time. 
 
8. Surprise them with some engineering works
"Wow, that replacement bus service sure is fast and convenient." - No Londoner, ever. 
 
9. Make them hang out with some City Boys
These guys actually seem to like the cocktail bills.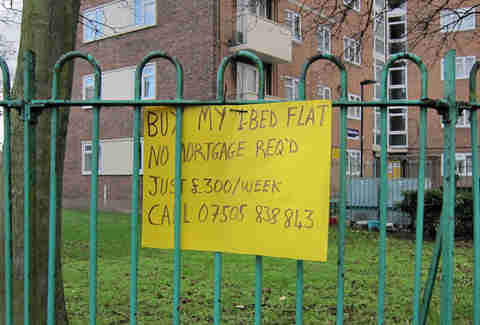 10. Take them flat hunting
Is that the price, or the phone number?! Seriously, I'm asking.
 
11. Tell them the wait time at the cool, no-reservation restaurant they want to eat at
How long until the next table? Until the heat death of the universe? Oh, okay, just put our names down on the list. 
 
12. Take the last free Metro
It's the next best thing to Wi-Fi when you're underground.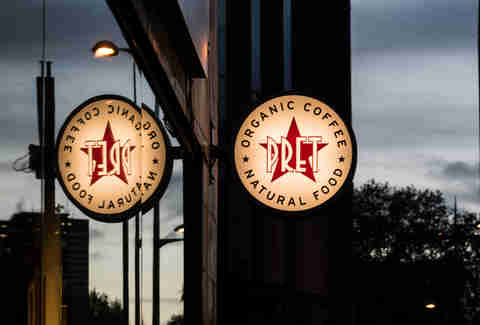 13. Ask them if by "coffee," they meant "Americano"
The answer is yes, but that doesn't make it any less annoying. 
 
14. Engage them in a conversation about the price of their rent
... When it's their round, just to really rub salt in the wound. 
 
15. Be the Northern Line
How do I love thee? Let me count the ways. Okay, done.
Sign up here for our daily London email and be the first to get all the food/drink/fun in the capital.