The London Beer Hunt and the "party of the century"
London Freebie of the Week
Next week, experiential party throwers Lemonade and Laughing Gas are going to meticulously reconstruct the shindig of the century; Baroness Marie-Hélène Rothschild's 1972 surrealist dinner party. It'll be in a brand-new (secret) venue, with food by Moro Chef Flo Hillier, apparently served via an "art installation crossed with an experimental buffet". The first 10 people who book & name drop Thrillist will score a mysterious, extra-special "one-on-one bespoke encounter" with one of the characters wandering the venue, plus a free drink to go with it. Get drawn in, here.
Thursday, August 7th: So the guys at Stoli have teamed up with the dudes at Gelupo (awesome) to create some artisan Stoli Lemonade Sorbet (awesomer), which they're giving away for FREE (awesomest) from a converted 1950s Citroën H Van, alongside some drinkable cocktails. They'll be in Canary Wharf today and Spitalfields this Saturday. Head here to keep track

Continue Reading
Friday, August 8th: Serial pop-uppers The Last Days of Pisco are setting up shop this weekend in Hackney in a boxed terrace, so you can still catch a few rays while downing Pisco cocktails and mega-fresh ceviche. Get involved, here.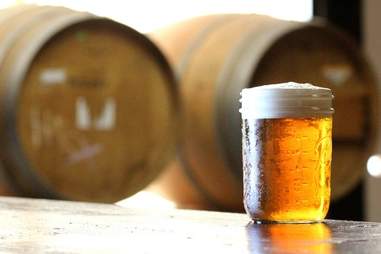 Thrillist
Saturday, August 9th: Remember scavenger hunts? Well the London Beer Hunt is here: sign up, and be given a map and a couple of clues. Then start at Old St and drink your way through a series of craft beer bars, figuring out clues leading you to the next destination and all the way to Bethnal Green. It's all organized by vaunted beer author Will Hawkes and Honest Brew brewery, and it's a great chance to drink different brews in some different and unusual bars. Get ready to get lost right here
Booking ahead: Hot Tub Cinema is back! This time, it's all about the '90s classics, starting on the 14th with American Pie. These do sell out, so grab tickets now for Clueless, Austin Powers, There's Something About Mary, and more, right here.