It might be easy to imagine that London isn't exactly number one when you see one of its less-than-sober residents take a number one on its streets after a night out -- but it is! And we even have the science to back it up...
Sorry, New York and Beijing. This old dog is still learning new tricks.
2. Best at parks
London might seem like a concrete jungle, but it's actually the greenest city of its size, which you may have noticed isn't small. There're nearly 173sqkm of parks, which is approximately 40% of the city. You really have no excuse to not get in touch with nature.
4. Best at getting you to a hospital
While we hope you never need one, London has got you covered with the largest emergency ambulance service in the world. 5,000 staff work across 70 stations making sure that if you do get in a jam, you'll get to hospital stat.
This isn't even a matter of bias. After 1908 and 1948 went down so well, we bid for a third time for the 2012 Summer Games and it was an obvious choice. In fact, London is the only city to hold a 100% record after bidding more than once.
6. Best at languages
To just listen to all the different languages with your eyes closed, you might think you're in a different country. London is the most multilingual city in the world with over 300 languages spoken in schools alone, counting Bengali, Gujarati, Punjabi, Cantonese, and Mandarin as the most common.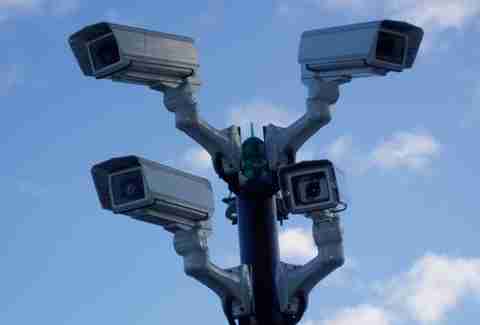 We are blessed with the highest number of CCTV cameras in one city in the world. Over 33 councils there are around 7,000 cameras watching our every move. To give you some scope of scale -- Paris only has 326.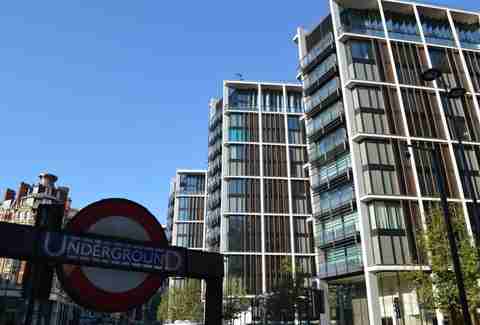 ... Which explains how places like One Hyde Park exist; a single flat costing £135.4 million. Naturally, it comes with bulletproof glass, a panic room, an escape tunnel, and even its own personal SAS guard. Totally casual. 
 
9. Best at long lives
Living in London scientifically lengthens your lifespan compared to the rest of the country. Maybe it's all our leisure time and relaxed weekends... Sure.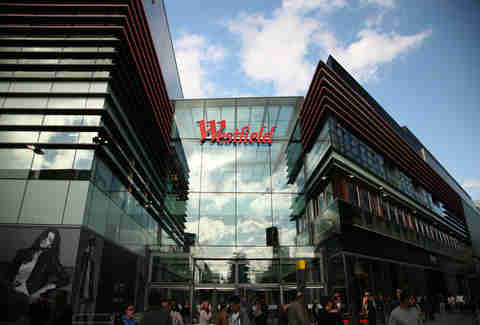 10. Best at shopping centres
With 300 shops and restaurants, the Westfield Stratford City is the largest shopping centre in Europe. It also features the largest use of Pavegen tiles used to harvest energy from pedestrian footsteps.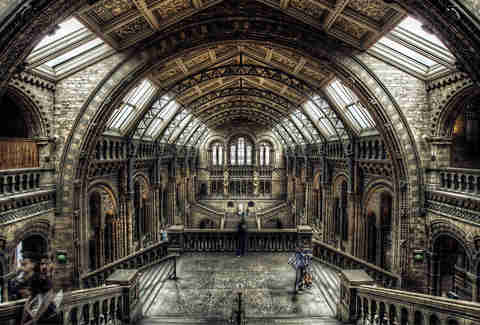 The folks at Forbes ranked London as the most influential city on the planet last year, saying: "After more than a century of imperial decline, London still ranks at number one in our survey." Ah, Forbes. They giveth with one hand, and take away with the other.
13. Best at roommates
With London house prices 61% higher than the national average, it's no wonder that we've gotten good at buddying up and getting roommates. This leads to nearly 8% of households to be technically overcrowded, which is three times more than anywhere else in the nation. Good thing we're all friendly, clean, and responsible, right?
14. Best at public transportation
Well, at least ours is the oldest. Our faithful Tube is the world's oldest underground railway, having first opened in January 1863 with a four-mile track between Paddington and Farringdon. Obviously it's branched out a bit since then.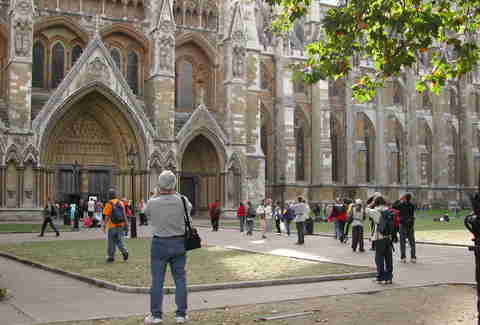 15. Best destination
We're just going to lay that on the table as fact. According to Forbes, London is the most-visited city in the world and is only drawing in more every year with a near 8% growth. You know why? Because London is Number 1.
Sign up here for our daily London email and be the first to get all the food/drink/fun in the city.