Why was six afraid of seven? Because it was a chillingly nihilistic psychological horror movie with Brad Pitt, and it also introduced him to the concept of the seven deadly sins... which when they're done well, can be awesome fun! Here's where to indulge in a few of the more Earthly delights London has to offer: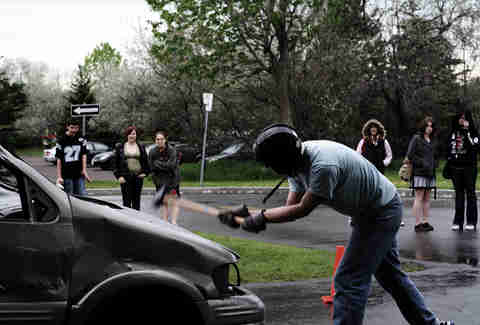 1. Wrath
Scrapclub (info)
Don't kid yourself -- if you were given a selection of weapons, such as sledgehammers, steel pipes, crowbars, bats, and a few innocent household objects (including TVs, printers, computers, a piano, or even a car), you would unleash the kind of wrath last seen in the Old Testament. Well, that's what Scrapclub is for. It's only a tenner for some all-you-can-annihilate fun, and they've got an event coming up at the end of the month. If, however, the target of your fury is flesh, then you need to hit up Arches Boxing Gym in Bethnal Green, and hit up someone else.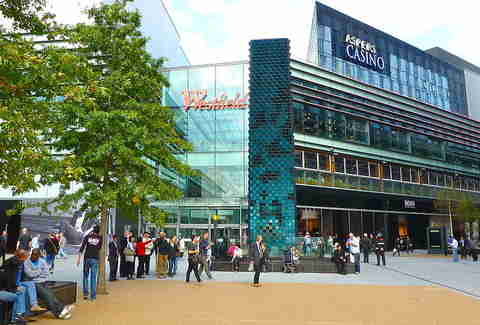 2. Greed
Westfield Stratford City (address and info)
Why this Westfield? Why not any other shopping centre? Well, when you take the surrounding shopping area into consideration, Stratford City is the largest shopping centre in the European Union in terms of sheer size, which in itself already makes it something of a temple to greed, but it's the casino on top that forms the delicious, delicious cherry -- and means that your shopping trip can actually yield a profit!... Potentially!
3. Sloth
ESPA Life at the Corinthia Hotel (address and info)
Once you enter this 3,300sqft spa, the only thing you'll have to do is decide if you want to relax on a marble heated lounger or nap in a sleep pod. Spread over four floors with 17 treatment rooms, a swimming pool, an ice fountain, a vitality pool, and an amphitheater sauna, the only problem will be having to, ugh, walk everywhere. If you're more into food-based laziness, then head to inamo, where everything is at your fingertips -- literally. Your table is an interactive system where you order food & drinks, play games, and even order a taxi home, all though their projected e-table system.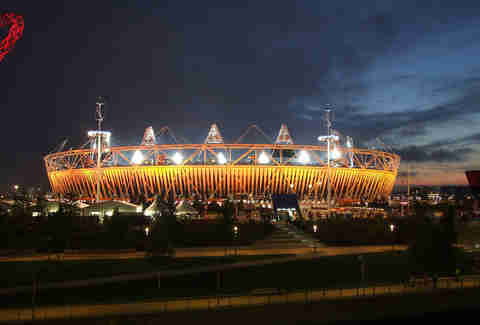 4. Pride
Olympic Park (info)
Built for the 2012 Summer Olympic & Paralympic Games, this park was meant to showcase to the rest of the world how awesome London is. And it damn well did. Two years after the event, £6 billion has been pumped into the park to make it a glorious crown jewel for the city's denizens. If you're into something more personal, head to Savile Row, and throw on a new suit. It'll cost a few thousand, but you'll feel like a million.
5. Lust
The Box (address and info)
Ripe with sexuality, where your deepest desires are flaunted and encouraged, New York's transplant brought with it a key to a land where anything goes. The drinks are strong and expensive, the people beautiful and wealthy (and generally not wearing much), and the show will make the blood run hot in the even most jaded human. If you're turned on by a different kind of flesh, then you need to head to Hawksmoor and get one of their deeply sexy cuts of beef.
6. Envy
The Savile Club (address and info)
Having been doing its thing since 1869, this gentlemen's club maintains a highly exclusive membership system, ensuring that it's always filled with the city's cultural, political, and financial elites -- if you ever want to behold a truly envious lifestyle, this is where to go. Unless, that is, you go to Shoreditch House, where you'll see roughly the same thing, only younger and more beautiful.
7. Gluttony
Red Dog Saloon (address and info)
This? This is The Devastator. It's got three burgers, pulled pork, bacon, cheese, 3k calories, and probably a doctor's note. The only shame is in NOT finishing it. If you're less into challenges, hit The Big Easy on Mon-Wed for their limitless menus. Mondays, for instance, will net you infinite ribs, chopped pork, chicken, slaw, beans, hush puppies, fries, and jugs of beer.