The 5 sweetest spots for a swim in London
Okay London. This is it. What the papers are calling a "heat wave", we all really know to be merely a temporary dip in the ongoing cold wave. And to help you milk every precious moment of it, we've put together this list of London's finest swim-spots! Ahem -- drumroll please: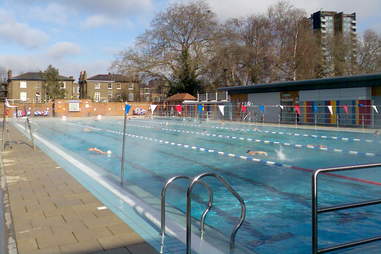 5. London Fields Lido
London Fields West Side; 20 7254 9038
So, the Olympic pool isn't actually going to be available to the public until next year, but as it turns out, there's a damn heated Olympic-sized pool open to Joe Public already in East London -- it's the London Fields Lido, and it's open all year round.
4. Club Aquarium
256-260 Old St; 20 7251 6136
Swimming is awesome, but what's even awesome-er is swimming at 3am, with booze, in a nightclub. Which is why Club Aquarium exists.
3. Ironmonger Row Baths
Ironmonger Row; 1 Norman St; 20 3642 5520
Freshly re-opened after a 16.5 million pound refurb, the Ironmonger Row Baths in Islington are actually pretty bloody gorgeous.
2. The Serpentine
Hyde Park; 20 7706 7098
If pools are't your thing, then you can actually swim in a lake in the middle of Hyde Park. It's totally legit -- they have lifeguards and everything. All you need to do is join the Serpentine Swimming Club, but that's pretty straightforward.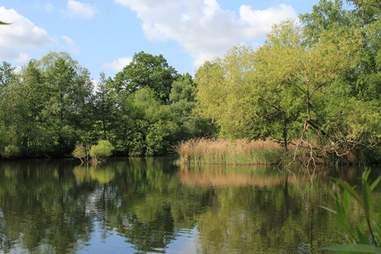 1. Hampstead Heath Ponds
Hampstead Heath; 20 7485 3873
Whoever is in charge of such matters has decided to make three of Hampstead Heath's ponds into permanent swimmers, open all year round, and fully guarded. If the mixed pond is full, there are actually individual men/ladies ponds, too.