London's a popular town, and plenty of people come to visit, but sadly not all of them share your enthusiasm for spending the entire afternoon at the pub. And the entire evening. And then going back the next day for lunch. Luckily, we've written this foolproof guide for when life throws you a curveball... and that curveball is expecting you to entertain it. THE GUEST: YOUR SISTER AND HER THREE-YEAR-OLD KID It's tough dealing with an immature brat who cries a lot, and even worse when they bring their child, so here are some spots that'll entertain them both (and you!). Coram's Fields, 93 Guilford St; 20 7837 6138 This place is literally seven acres of play parks, so the kid isn't going to run out of entertainment or space. Pro Tip: Don't lose the kid.
Recommended Video
Ghost Kitchen: Restaurant Gets Help From Community During Coronavirus Pandemic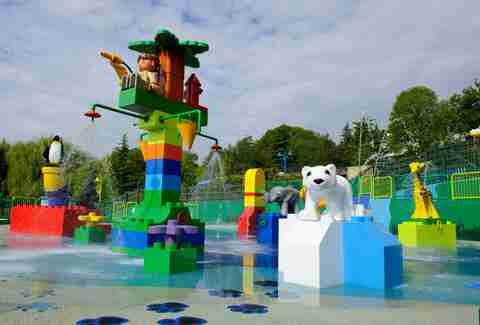 LEGOLAND Windsor, Winkfield Rd; Windsor; 871 222 2001
You know you've been waiting for an excuse to go, because it'd look creepy if you went by yourself.

Battersea Park Children's Zoo, Battersea Park; 20 7924 5826
There's a glass room in the meerkat enclosure accessible via tunnel, which is, quite frankly, all you should really need to know about this place. Meerkats are the tops.
Bodeans BBQ for Lunch, 10 Poland St; 20 7287 7575
You can score yourself a pulled pork sandwich & a beer, and the kid's meal is thrown in for free. See whose face ends up messier.

Gorilla Circus, Regent's Park; 20 3287 7179
It's basically like the regular circus, only you get to do your own stunts. So it's way better than the regular circus.


THE GUEST: YOUR GRANDPARENTS
You have an accumulated debt from fivers in birthday/Christmas cards that you have to pay off, and now is the time to start -- mostly by not taking them to places populated by hipsters who dress... kind of similarly to them, actually.

Fortnum & Mason Diamond Jubilee Tea Salon, 181 Piccadilly; 0845 602 5694
Face it -- this place is like their Woodstock. Actually, most of the people at Woodstock are probably grandparents now.
Literally Whatever's on at the Old Vic, 103 The Cut; 844 871 7628
There is a Young Vic, and an Old Vic. You, sir, want the latter, because... well, it should be pretty obvious by now.

Holland Park, Royal Borough of Kensington and Chelsea
It's got the most shaded areas of any London park, which is a bonus in basically any weather scenario when old people are involved. Also, lots of benches!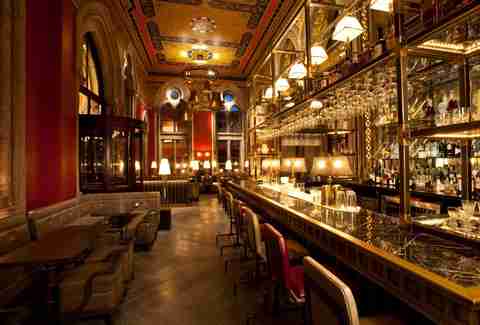 The Gilbert Scott's Gin Garden, St Pancras Renaissance Hotel; Euston Rd; 20 7278 3888
All old people like gin. It's a scientific fact, proven by old scientists who love gin.

Live Jazz Cruise down the Thames, Departs from Westminster Pier
It's just a shame the water isn't blue.


THE GUEST: YOUR BUDDY WHO CAN'T DRINK ANYMORE FOR VARIOUS REASONS
Activities around London can be expensive, but then again, so is bail -- when your buddy says he isn't drinking, it's best to just go with it. Here's how...

The Electric Cinema, 191 Portobello Rd; 20 7908 9696
It's arguably the most comfortable cinema in London, and they have an amazing diner, too. He can still eat!
BYOC, 28 Bedfordbury; Covent Garden
It's a cocktail bar, but they don't have a license, so your buddy can take advantage of their adeptness with mixers and sip expertly prepared fruit cocktails all night, and no one will be any wiser.

Graffiti Tour of Shoreditch, Multiple Locations
Even if you can't paint the town, you can appreciate that other people have.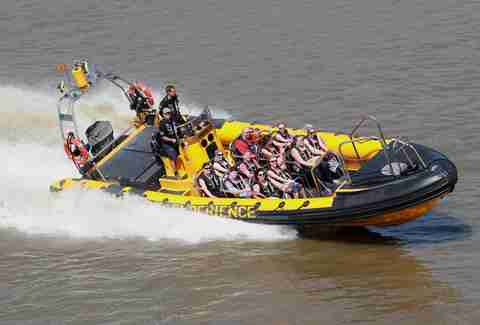 Thames RIB Boat, Embankment Pier, Victoria Embankment; 20 3245 1177
If you were to have alcohol here, you'd quickly lose it in the Thames.

Redemption Bar, Multiple Locations
It's a booze-free bar... and somehow they make it work with live music, top-notch food, and "mocktails". Though if you're sneaky maybe you can spike yours.