Because popcorn is subject to such massive and sudden inflation, it's often worth exploring other cinematic foods options, which is why Grub Club is teaming up with The Wandering Chef to bring you some frankly amazing chow-themed cult movie nights on the 28th floor of the Millbank Tower. Amazing how? Let's see...
Recommended Video
This Sport Takes Ice Skating to Extreme Heights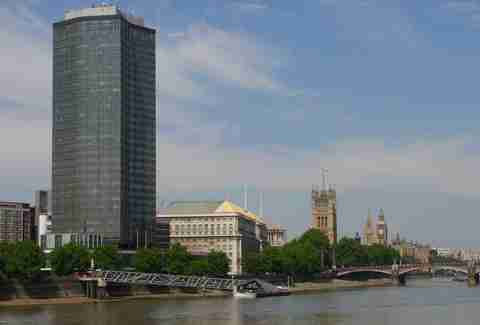 This is where you'll be watching the movies. The people will totally look like ants from up there.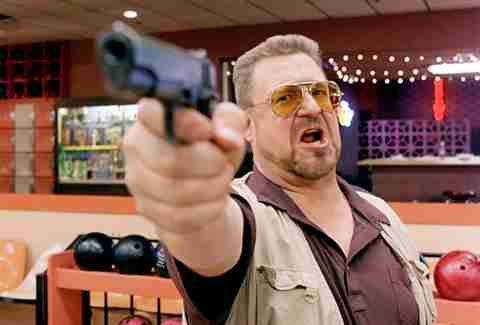 Things kick off this Saturday with "The Pig Lebowski" -- the whole bar will be set-dressed and transformed into an "immersive experience" (that means there'll be a damn bowling alley on site), with staff dressed in costume, and a look-alike dressed as The Dude. Oh, and you'll get a free White Russian, too.
Pork is king, so expect succulent chipotle-glazed ribs and sweet onion mustard hot dogs.
Next up (on August 10th), they'll be putting together a similarly immersive casino-style experience with "the odd bathtub" for their "Fried & Loathing in Las Vegas" night.
Try to keep it together while chowing down on pills slow-cooked burgers w/ garlic mayo and tarragon salsa or fried chicken with rainbow Summer slaw.
Appropriately last -- but hardly least -- on August 24th, they'll be (non-war) partying with "Last Of The Burritos".
They'll be slinging pulled bison wrappeds w/ corn mash, and crispy pork belly with fried onion "hair" (wait, you haven't ever scalped a burrito?).

Oh, and as if that weren't enough, there's an awesome after party following each event, comped in your ticket!