London Freebie of the Week
Finally satisfying that one niggling culinary curiosity you've always had, next Tuesday, an East London pop-up named Terminus Tavern is going to be serving free burgers "which recreate the sensation of eating human flesh". And, no, they're not just chicken. They start handing out the goods at noon (and until they're all gone), and the secret location will be revealed by Chef Jim Thomlinson on Twitter via the #terminustavern tag. Hit his Facebook for more (and a recipe!).
Recommended Video
Cauliflower Crust: Pizza or Health Fad?
Thursday, September 25th: As of tonight, Porky's Bankside will be kicking off weekly beer pong nights on their specially designed table. A tenner nets you two pints and a place in the tournament, and the winners will get T-shirts & a free meal. Net more info here Continue Reading
Thursday, September 25th: Swingers is a nine-hole, 1920s-themed crazy golf course; it's set in a huge warehouse near Old St, and it now has a rotating cast of pop-uppers like When Mac Met Cheese, Patty & Bun, and Hix's FishDog, plus two cocktails bars. You NEED to check this out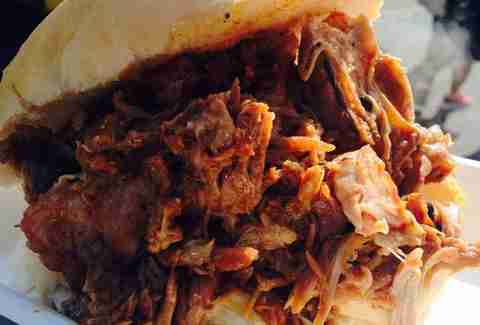 Friday, September 26th & Saturday, September 27th: Paying delicious homage to the greatest of all animals, Pork Life will round up some of the capital's more oink-ily inclined street fooders, incl. Bubbledogs, Blackfoot, Bleecker St., Breddos, Pizza Pilgrims, and Q Grill -- plus, there'll be goody bags from Frontier, Tincup Whiskey, The Rib Man, and Mr Trotter's. Prepare to pig out here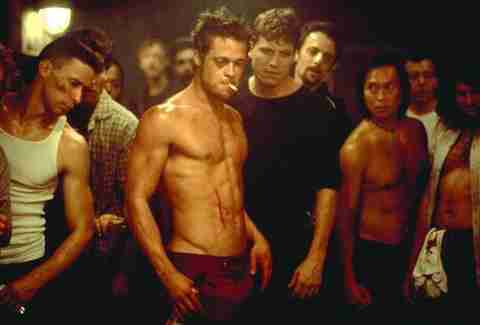 Saturday, September 27th: Yep, they're screening Fight Club in a boxing gym. There'll be beer, hard liquor, tacos, free popcorn, and or course, soap. Dress code is: corporate drone. I am Jack's website for tickets & information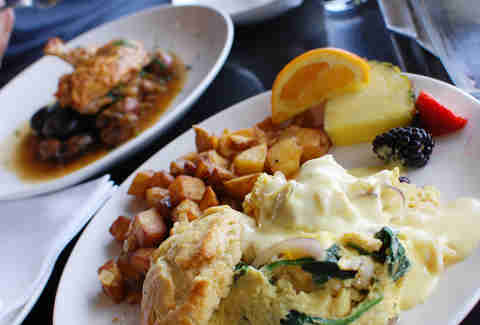 Saturday, September 27th & Sunday, September 28th: Get 50% off the best brunch in London -- Le Brunch is setting up shop at Old Bengal Warehouse in October, but in order to make sure they're up to snuff, they're asking for guinea pigs to practice on with half-off dishes like Truffles 'n' Waffles (confit Southern-fried chicken, shaved winter truffles, house waffles, truffle butter, and rosemary maple syrup). Get more here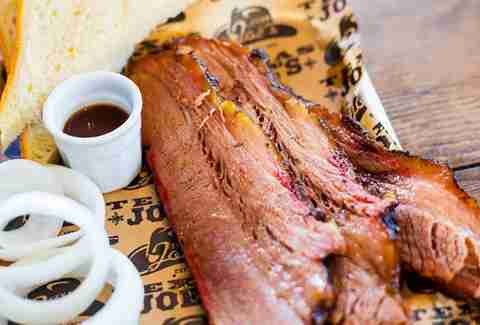 Ongoing: Dragon's Den winner Texas Joe is taking his smoky BBQ show on the road with a new residency at The Grafton in Kentish Town. There'll be ribs, hot links, beef brisket, and slow-braised pork shoulder. Get a taste right here