Aside from a great way to organize your pails, The Bucket List also gave us a great way to describe the "things you must do before you kick the bucket" (as opposed to... after?), so in a slightly less morbid spirit, we put together a list of the 35 things you should do while you still live in the gloriously entertaining metropolis that is London...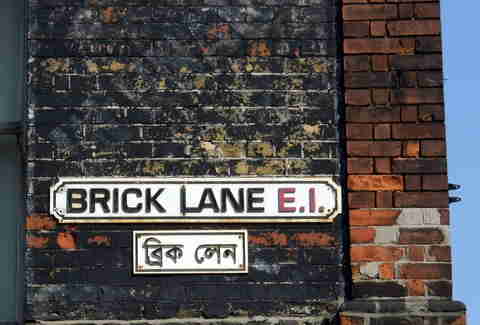 Get a curry on Brick Lane
It won't be the best in the city, but it needs to be done.

It's the only cave in central London!

A night at Ronnie Scott's
We promise you won't be blue.
... or Patty & Bun -- they'll probably bring you closer to the "bucket" part of the list, too.

This place is the mothership of great London cocktail spots.
Go on a pub crawl
Here are a couple of humble suggestions.

Go to London Zoo
Go for the Lates -- only the coolest animals are still awake.

Get inside the houses of Parliament
Without getting elected and/or having a dad in Pink Floyd.

See an outdoor movie
And staunchly refuse to acknowledge the weather.

... or, if you're feeling flush, Dinner by Heston.
Play some table tennis at Bounce
In the very room where table tennis was invented, no less.

Try a tasting menu
Gordon Ramsay might have a couple of suggestions.

Have a beer straight from the tank at a craft brewery
Prepare thy tastebuds.

You're only allowed to try the burger after you've had at least one lobster.

Hit the Notting Hill Carnival
Get some jerk chicken, and wonder why you don't have it ALL THE TIME.

Try the bone marrow -- it's Anthony Bourdain's favourite meal ever.
See a film at the Electric
If heroin is anything like lying on the sofas while watching a movie, then that would explain a lot.

Hit the Portobello Market, buy an antique
It's fake, but who cares?

Take a cruise down the Thames
Remind yourself why "swim in the Thames" isn't on your bucket list.

Make an actual call from a red phone box
That whole thing ONLY makes phone calls! Insane, right?

... and breakfast, dinner, brunch, elevenses, tea, and a light snack.
Peep some Shoreditch street art
Remember, when you do it, it's graffiti.

Catch something at The Globe
It would be a tragedy if you didn't.

Go to Wimbledon
This might actually be enforced by law.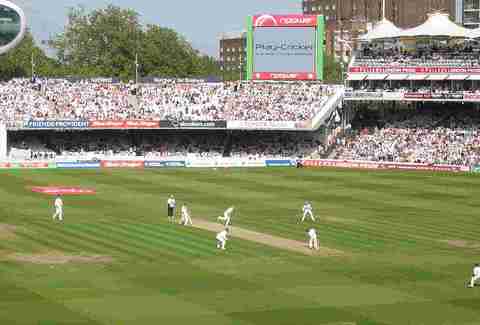 Catch a cricket game at Lord's
Then have an epiphany as to why six hours of beer drinking make it the world's best spectator sport.

Play something on Denmark St
NO "STAIRWAY."

Get a meal in the Shard
The chefs at Hutong will attempt to immolate your tongue... but the people look like ants!

Get into a private members club
Soho House in Shoreditch has a pool, by the way, so try and make it that one.

Go see a football match
Bonus if it's the North London Derby.
Go to St. Katharine Docks
... on a sunny day.

Go inside Battersea Power Station
If it were flipped upside down, it would make an amazing pool table.

Check out the Tate Modern
That piece you love is probably a fire extinguisher.

Climb the 02 Arena
That's a billion pounds worth of chaos underneath your feet. Enjoy!

We've obviously left out a lot of great stuff here, so tell us in the comments!
Sign up here for our daily London email and be the first to get all the food/drink/fun in the city.