120 free whiskeys and a free Summer beach party
London Freebie of the Week
Slick social party team Oblique is throwing an all-day "Summer Beach Party" at Beach Blanket Babylon in Shoreditch, and it's going to be amazing. There'll be brunch, "Oblique games", tunes, and cheap drinks. Want to win tickets? Tweet at @ObliqueLondon with your dream beach party location and the hashtag #Obliquebeach, and two lucky readers will snag 'em! If not? Just punch in the promo code "Thrillist" on the event page for 15% off. Find all the info here.
Friday, May 16th: Street Feast is back, setting up shop in Dalston Yard for 20 weekends, from this one. Expect a hunger-crushing lineup incl. The Rib Man, Mama Wang's Kitchen, French & Grace, Breddos, Bao, Yum Bun, and more. This year sees their new mini-diners w/ Pizza Pilgrims, B.O.B's Lobster, and the 30-bottle-strong The Gin Store, too. Consume the info here

Continue Reading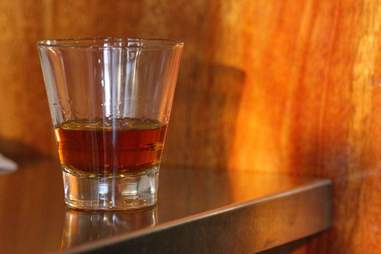 Friday, May 16th: It's the London Whisky Festival (FYI!), and The Whisky Lounge is throwing a party over at Oval Space, w/ over 120 varieties to sample (for free), workshops, and even some "under the counter drams" unavailable anywhere else. Go with the grain right here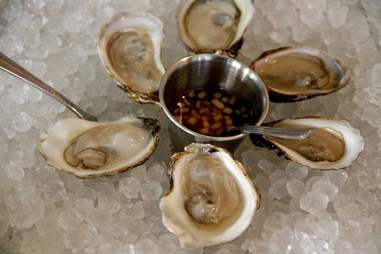 Saturday, May 17th: The Bloody Oyster is back for a night of shucking & shaking, w/ a lineup of Bloody Marys, pearl factories, and po-boys. Create, and cure, your hangover right here.
Saturday, May 17th: Bringing the the AmeriKorean dream to the Dolls House in Hoxton, Busan BBQ is rocking sticky oven-baked chicken wings, spicy pork belly w/ Gochujang sauce, mac & cheese w/ kimchi & bacon crumb, and more. See what sustained fusion looks like right here.
Sunday, May 18th: Into wine? Then peep the RAW Wine Fair -- your fearless leader for the day, Isabelle Legeron, is the first female Master of Wine in France and therefore kiiind of knows her stuff (also, get it together France). There'll be nearly 150 different artisans, food by the likes of Elliot's Burger Bar, Peckham Bazaar, and Antidote, so get all the info here immediately.