A hip-hop silent disco, and a bottomless boozy Japanese brunch
London Freebie of the Week
The fine folks from GetTaxi (the only app in London that's working exclusively with Black Cabs) are giving each Thrillist reader £10 off their first fare. Want in? Just download the app, and punch "Thrillist" into their coupon code box on the settings menu. Huzzah!
Thursday, May 29th: Pop-up favorite Nicos Popupalot is back with his original Lobster Pot. This time he's taking over the Dolls House in Hoxton with grilled scallops, fried oysters, and buckets of lobster, crab, prawns, and more. Get a little shellfish right here Continue Reading
Friday, May 30th: Today history will be made at London's first Hip-Hop Silent Disco. DJs will battle it out over two channels of hip-hop, R&B, grime, and afro-beats beamed straight to your headphones, and oh yeah, they encourage singing the lyrics out loud. Check the deets right here


Sunday, June 1st: Flesh & Buns in Soho are launching their bottomless brunch today (and running every Sunday until the end of time/they close) -- for £29, you can get infinite booze and your pick of their glorious Japanese food. Head here for more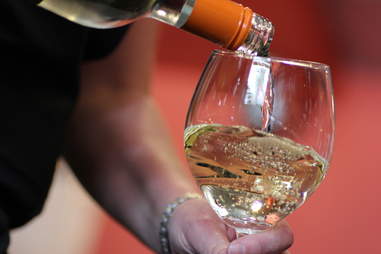 Monday, June 2nd: Monday is the kickoff of London Wine Week, with seven days of masterclasses, tastings, parties, pop-ups, offers, and tours. With 130 participating venues, the £10 wristband gets you into all kinds of good trouble across the city. Uncork right here