London Freebie of the Week
This Saturday, The Earl Derby in Kilburn is holding a Silent Zombie Disco. There'll be two headphone channels to choose from, a solid craft beer list, and prizes for best costumes -- oh, and the event is Free. Just to sweeten the cherry, we've got a £50 bar tab free for one lucky reader/goblin. Just tweet at @EarlDerbyPub with the hashtag #zombiediscotab with your favorite zombie film to enter.
Thursday, October 31st: Back again for the fifth year, Le Gothique presents the Wandsworth Common Halloween Beer Fest, w/ 100+ real ales from regional and micros, at least 25 ciders, plus wine, a full bar, and live music. Get your glass ready here Continue Reading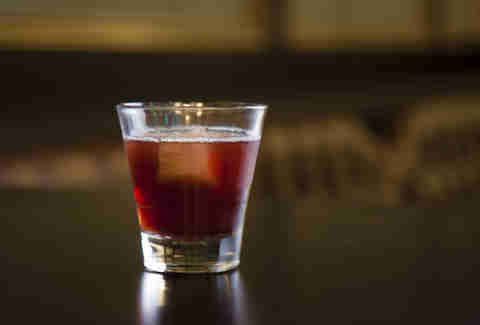 Thursday, October 31st: Come join Amy Grimehouse's strange Ham(mer) House of Horror for an "immersive evening of drinks and terrifying ghostly experiences at Ham House, one of the most haunted buildings in England". There'll be Hammer Horror flicks, legit seances, and a Ghouls Just Wanna Have Fun bar. Remember to breathe, and click here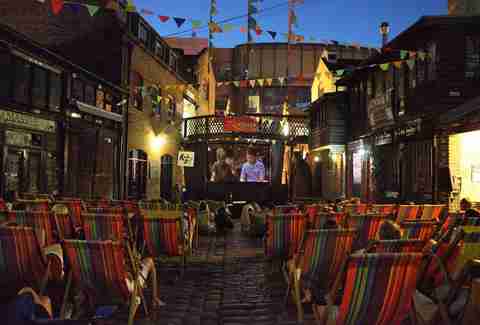 Thursday, October 31st: Hit Camden market for the Backyard Cinema Apocalypse, where you'll find "food, drink, entertainment, and a SWAT team" for screenings of Zombieland and Cabin in the Woods. Do you have what it takes to live? Find out, here!
Friday, November 1st: After a sold out launch party last month, Coffin Dodgers Disco is back at The Albany welcoming all of those who hate those damn kids with their strange hip-hop & glue sniffing. With a age restriction of over 28 only, shuffle and sway to the likes of Elvis, The Beach Boys, The Stokes, Joy Division, Hot Chip, and much more. You're not dead yet, so get on the dance floor, here.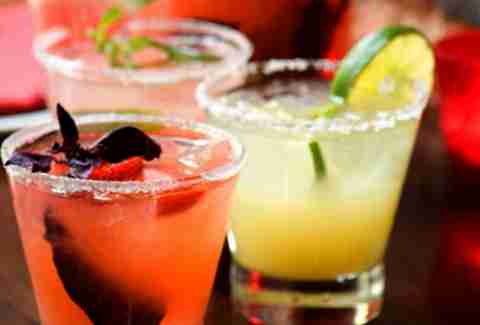 Saturday, November 2nd: Climb on board the HMS Plate & Shaker for a night in the Dominican Republic w/ three cocktail-paired courses tonight. Find your sea legs while throwing back king prawns with ginger & coconut or slow-braised goat stew, and sip mojitos & daiquiris. All aboard right here