If we Londoners ever felt the sudden urge for political autonomy, self-determination, and the unquenchable desire to waggle a finger in the air and declare ourselves a strong, independent city that don't need no country, then there's a strong chance that we'd simply break away from the UK to form our own city-state. But what would that actually look like... ?
Population
As its own country, London would have a population of 8.6 million, putting us slightly above Austria and just below Honduras, which would no doubt be very smug about the whole thing. But can London compete with the gilded culture and history of Austria? Well, it gave the world Mozart; we lent it Roll Deep. It invented wiener schnitzel and the sachertorte; we came up with that café that just sells cereal. Seems pretty even.
 
Economy
With a gross value added of $546.4 billion, London's economy would be roughly equal in size to that of Sweden, and would be the 22nd largest in the world. That's right: we'd have the same monetary clout as a national economy founded almost entirely on meatballs, flat pack furniture, and hotels made of ice. Of course, the likelihood is that we'd join the Eurozone -- support for the EU is higher in London than anywhere else in the UK, so we'd probably be using the same currency as the Germans too.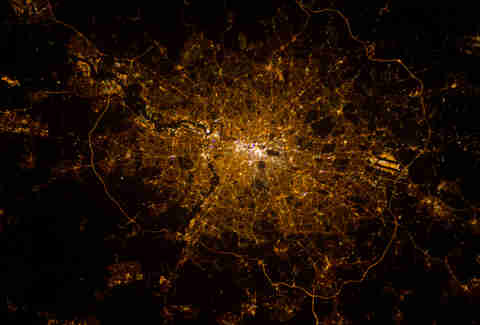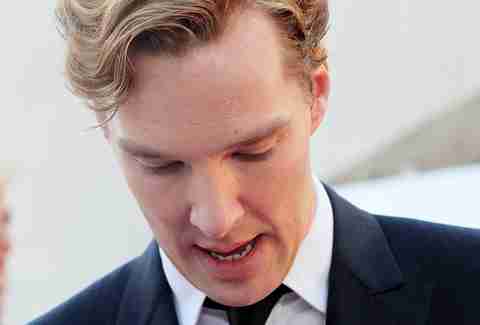 Leader
Benedict Cumberbatch -- ministerial, eloquent, oddly handsome -- is the obvious front-runner here. He's respected across the Atlantic, he's lived in London all his life, and he seems to have the right sort of hair, don't you think? More importantly, though, his election would allow us to disrupt the current Etonian nepotist clique once and for all (Benedict went to Harrow).
 
Military
With 31.5k sworn police officers, we would have an army roughly on a par with Portugal's. A firm border will be established on the outskirts of Travelcard Zone 8, with perimeter fencing and apologies to Watford Junction. It is likely that our neighbours, the Not-So-United Kingdom, will wish to test our foreign policy early on, and several may encroach into our airspace. But with a paucity of open spaces and a population softened by brunch dates, London is likely to come off second best in conventional warfare. Instead, we will employ guerrilla tactics: the London Underground will become our warren of secret tunnels, a misplaced manhole cover our urban Punji trap, and a general desire to avoid confrontation our ingenious camouflage.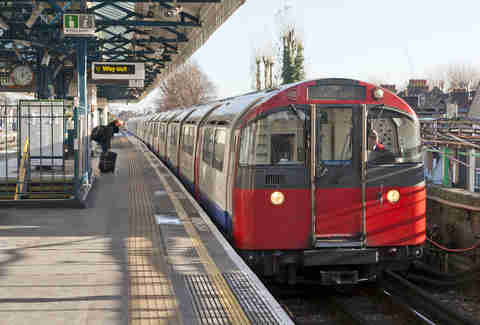 Capital
Turnham Green. Obviously Turnham Green.
 
National anthem
It doesn't really matter what the London national anthem is, as long as it doesn't have any words in it. Londoners might love music, but they deride public singing. Those in need of an illustration ought to visit a chain pub on a weekday evening during an office birthday party. As the Tesco finest cake is rolled out, look around you: we guarantee that anyone signing "Happy Birthday" with any visible pleasure is almost certainly a visiting cousin from the Midlands. Ask to see their paperwork, remind them that they shouldn't be out past the curfew, and signal wordlessly to the plain-clothes secret police agent at the bar.
An instrumental national anthem also presents ample opportunity for re-interpretation. In the more affected parts of Kensington, we can expect baroque strings. In Brixton, steel drums. And in Shoreditch, they'll forego traditional instrumentation altogether in favour of a score comprised exclusively of Sabrina, the Teenage Witch samples.
Sport
We may have hosted the Olympics three times, but take a walk through any park on a moderately sunny bank holiday and you'll see that London's national sport is a happy confabulation of the following: overly competitive father-and-son football matches, unnecessarily public yoga sessions, and loosely flirtatious games of mixed rounders. When independence is finally declared, attempts should be made to codify these activities into a single national game: three points for slide-tackling a 6-year-old, double points if you play with a can of Kopparberg in your hand at all times. That sort of thing.
Religion
What does London hold sacred? The stats will tell you that it's a toss up between Christianity and Atheism, with Islam and Hinduism getting a good look-in as well. But we once saw a vast woman in a matador outfit pray tearfully to a rotisserie chicken, so, you know, we're not so sure. Perhaps the best way to divine London's spiritual leaning is to analyze what her citizens do on their sacred day: a quick geotagged search of #SundayMorning on Instagram yields a curious combination of  the following: smug running Lycras, oversized newspapers, tired-looking dogs, and avocado-topped scrambled eggs. If this is your God, you're welcome to him.
 
Foreign relations
Let's be honest: we won't be well-liked. The North sees us as a tap-dancing, limelight-stealing little rich kid with a dreadful taste in chips and hard water. The West Country is wary of our technological jiggery-pokery and bemused by our haircuts. France laughs at our pop-up restaurants and pities our relative disdain for adultery. The only people who seem to like us, in fact, are the home counties, but all they do is turn up at the border every weekend like a bachelor uncle, looking to DJ at our house parties and asking whether any of our female friends are single. Go home, Surrey, you've got grass stains all over your chinos.
Wildlife
"In London, you're never more than 10m away from a rat." We hear this fact almost weekly, but we've never, ever seen a rat. In fact, the phrase should probably be: "In London, you're never more than 10m away from someone saying that you're never more than 10m away from a rat." But that's not quite as catchy, is it? Either way, the rat is clearly London's spirit animal: resourceful, resilient, and spending large portions of its lifecycle underground. And, as the trade embargo from the rest of the island tightens, we may look upon the humble rat as a fine source of protein. Unless they've already been eaten by the urban foxes.
Sign up here for our daily London email and be the first to get all the food/drink/fun in the capital.