A while ago, we made sense of the hot mess that is the 405 and a bunch of you were all (don't worry about fact-checking this): "Hahahahahahaha this is the best. YOU DUDES ARE HILARIOUS. Do the 101 guys! Do the 101!!!" So we did the 101. Here's your CliffsNotes guide to the 101 Freeway. (Or at least the part of it in LA County. We're not crazy.)
Scroll down and find your exits, or click HERE to see it humongonormous-sized.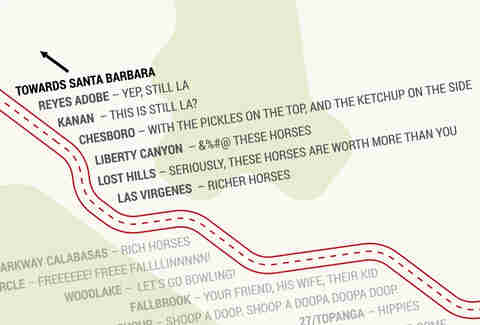 Sign up here for our daily LA email and be the first to get all the food/drink/fun Los Angeles has to offer.
Jeff Miller grew up near the Woodman exit: Van Nuys 4 Lyfe! Hit him with what he missed at @jeffmillerla on Instagram and @ThrillistLA on Twitter.