LA can be a terrifying place; it's a sprawling mega-suburb filled with roughly 14 million different neighborhoods that each attract a unique breed of Angeleno. If you're not from here, there's no way you can objectively know the difference between Beverly Hills and Baldwin Hills (hint: it's the color of your BMW) much less tell Echo Park apart from Silver Lake, and even if you are from here, it's impossible to keep track of our ever-changing landscape -- and that's why we're here to help with this: an Idiot's Guide to 40 LA 'hoods.
Atwater Village
You've outgrown your beards & bangs phase, but aren't ready to move somewhere that ends in -dena. Atwater gives you just enough cred to still know half the bands on Morning Becomes Eclectic and just enough quiet to figure out which Montessori preschool your kid is going to attend.

Recommended Video
This Plane Made An Emergency Landing Due To Farting
Baldwin Hills
You picture yourself as a neighbor of the Huxtables in mid-'80s Brooklyn, but you're closer to grown-up versions of Dionne and Murray from Clueless huffing and puffing on "the stairs" every Saturday morning.

Bel-Air
Your driver/distant cousin regularly runs out to buy you new iPhones because you're always spilling cold-pressed kelp juice on yours after Lukasz kicks your ass in a private spin class.
Beverly Grove
You claim you love the convenience because it's 20 minutes from everywhere (read: Fox/CBS Radford/Warners/Universal/Paramount), but in reality you moved there because you refuse to park at The Grove and it's walkable from your duplex.

Beverly Hills
White BMW? Check. Drake sang at your bat mitzvah? Check. Everyone at Mr. Chow and La Scala knows your voice when you call for takeout? Checkmate.

Boyle Heights
You change the color on your fixie's front wheel every week but you haven't changed your order at Guisados since it opened.

Brentwood
Anything east of the 405 and south of Wilshire terrifies you and last month you legitimately asked if you could wear your "more formal" Lululemon leggings to a wedding.
Burbank
Before you moved to LA, you dreamed of living close to a studio. Now you have a closet full of Hawaiian shirts and play on six different softball teams for shows you've never worked on. But at least you live close to a studio!

Century City
Considering you sleep at your desk at the agency, it only made sense to buy a condo here to use as an oversized closet for your identical suits.

Chatsworth
You're probably a "dancer" or an "entertainer" who "craves attention" or "knows how to work the camera." You also may do "business" on Craigslist.

Cheviot Hills
Your ophthalmology practice is thriving. Your daughter thinks she's going to be a star. Your wife has been engaged in a lesbian relationship with the nanny for six years. At least your grilling skills are on point.

Chinatown
When you got priced out of Echo Park, you took your old band T-shirt collection and web design business and moved into a studio (which you'll be priced out of in two years).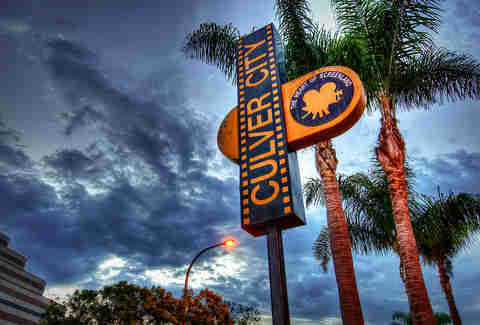 Culver City
You brag that you know your neighbors, but your neighbors hate that you moved in.

Downtown
You just sold your graphic design loft space to Jamba Juice and your skinny jeans are getting way too tight from bi-weekly trips to Eggslut.

Eagle Rock
Ten years ago, your punk band broke up the same week you got pregnant. Last week, you started teaching your 10-year-old Ramones songs on your old Les Paul.

Echo Park
Your shoes were woven in Belize and your wildly expensive coffee beans were pooped out by some sort of ferret, but you just tell your friends it's something you picked up "during your travels."

Encino
Mid-level sushi restaurants and easy access to the 101 brought you here. An underwater mortgage keeps you here.
Fairfax
You wanted somewhere that felt like a real city without the thriving homeless scene of DTLA, which means you're now paying way too much to live near skateboard shops and wallet-busting breakfast burritos… that are totally worth every penny.

Hancock Park
Let the celebrities have the Hills. You created three shows in syndication, you're on your seventh consecutive Audi lease (S5, baby), and the Obamas held a fundraiser FOUR DOORS DOWN from you. Beat that, Timberlake.

Highland Park
You play in a death metal mariachi band and restore low-riders on Sunday afternoons with a legendary street artist who runs out to the hardware store to grab some Bondo and comes back with tacos.
Hollywood
Your Robin Thicke cover band is playing an art gallery opening on Saturday night, but your best friend's improv showcase won't be over until 6pm, so you call your manager/the guy next door and he films a Kickstarter video for you so you can raise the money to pay for an Uber to get to the gallery. Phew!

Koreatown
"Move in with me in K-Town," your friend said. "The rent will be cheap!" your friend said. "The bars are open late," your friend said. Now you live in a cheap apartment in Koreatown above a bar that's secretly open until 6am. The good news? You work in that bar.

Los Feliz
One time, you took that "free personality test" at the Scientology Center but all it inspired you to do was reorganize your vinyl collection and try to make a complicated Punjabi recipe in your vintage Le Creuset Dutch oven.

Mar Vista
Public school is good enough for your kids, but they're going to learn an instrument. Woodwind, strings, or percussion only. You speak a little Spanish, but not enough to know that the guys at the cemita truck on Venice are making fun of you.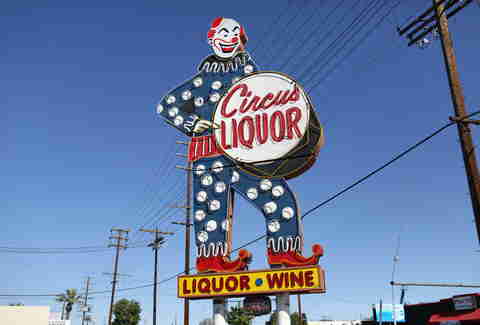 North Hollywood
You dream big, but sleep bigger. YouTube fame is within reach if you can just save enough tips to buy that new camera. Old Navy all day, son.

Pasadena
Your collection of boat shoes impresses the new neighbors, but you're still not comfortable enough to invite them to your swinger's party.

Playa Vista
Your diploma may say Stanford (or Cal Tech or MIT), but you're committed to beach living, as evidenced by the surfboard you bought when you moved in. Sadly, since you basically sleep at StartupStartups.com's "world headquarters," you visit your place at about the same frequency as the Postmates delivery guy.

Reseda
You befriend a young teenager who just moved in from Jersey and turn him into your protege. Your karate skills are impeccable and you pass them on to your student in creative and self-serving ways. When the punks in town pick fights with your new friend, you are more than happy to unleash your martial arts skills to defend both him and yourself.
Santa Monica
There will always be a bro hiding in your heart even though your radio is now perpetually tuned to KCRW. CrossFit worked for a while, but your knees now limit you to extreme dog walking at sunset.

Sawtelle
Your UCLA days are behind you but you still Yelp with reckless abandon and do your best to hide that secret back tattoo from the HR guy at the tech start-up where your cousin is trying to give the world boba-on-demand.

Sherman Oaks
Got a family and love mediocre Italian food? You probably live here.

Silver Lake
You swore you'd never leave New York, but now you've got your own palm tree, a used Prius, and a crippling addiction to Sqirl's sorrel pesto rice bowl. During your weekend runs around the reservoir in your American Apparel shorts, you secretly wish you were running through Prospect Park.

Studio City
You could have bought a mansion in the town where you grew up, but you're happy to have paid twice as much for a two-bedroom where you store your fedoras and keep a fridge full of Whole Foods.
Topanga
Your crystal collection is powerful. You have one to protect your organic hemp clothing line, another to protect your four pugs, and another to protect your... uh… "herb" garden. You'd be all set if you could find one to also protect your early '80s Benz as it cruises through the canyons.

Van Nuys
Your CSUN diploma allowed you to get a dependable job at that dealership/print shop/doctor's office, but deep in your heart, you fear you settled too early and somehow found yourself living in a suburb of Sherman Oaks.

Venice
Your longboard has become a decorative piece and that raised garden bed has now gone fallow, but it doesn't matter because the hardest decision you make in your day is soy or coconut when choosing the milk for your latte.

West Adams
The pioneer spirit is alive and well here with covered wagons and coon-skin caps giving way to sidewalk pupusa vendors and really experimental eyeglass frames you bought on Etsy. You know about Nordic furniture design and 19th century South American poetry, but you still need to call a good plumber when your toilet doesn't flush. Luckily, he lives downstairs, and has for years.

Westchester
Who cares about airplane noise when you can actually call yourself a homeowner? You may not be into the trappings of city life like trendy restaurants or walkable shopping districts, but you do have a backyard and a neighbor who may or not be running an illegal body shop out of his two-car garage (hint: he is).
West Hollywood
Thou art resident of a hamlet within a city, a lover of parades, eater of açaí bowls, receiver of unrelenting parking tickets, and frequent visitor to the 24 Hour Fitness on Santa Monica.

Westwood
You live in a dorm. Is it a dorm for young people at UCLA? Is it a dorm for old people on the Wilshire Corridor? Is it a dorm for 20-somethings with rent control and stacked tandem parking? No matter what, the answer is yes.
Sign up here for our daily LA email and be the first to get all the food/drink/fun Los Angeles has to offer.
Jason Kessler used to live in Culver City but now he writes about food and travel in El Segundo where the defining characteristics are "quiet" and "affordable." Follow him on Twitter and Instagram @TheHungryClown.