The Best Dog Parks in LA, Ranked (Plus, Photos of Cute Dogs!)
If you've got a dog, you'll love this. If you don't have a dog, but like looking at pictures of really cute ones, you'll love this, too: the top 10 dog parks in LA, ranked, and all accompanied by a picture of a cute dog. Awwwwww!!!
10. Westminster Dog Park
Venice
Negative points for crazy homeless people screaming at you from the other side of the fences, very little grass, and not much shade. Positive points for... uh... being in Venice?
9. Whitnall Dog Park
North Hollywood
True to Valley form, Whitnall is very hot and dry, but the people are some of the nicest around. Less true to Valley form, there are electrical towers that surround the park, creating a pretty ominous vibe that makes it seem like the villain from Eagle Eye is going to take you out at any moment. If your dog starts asking you questions about Operation Guillotine, it's time to leave. (Also you've got a talking dog, and that's rad.)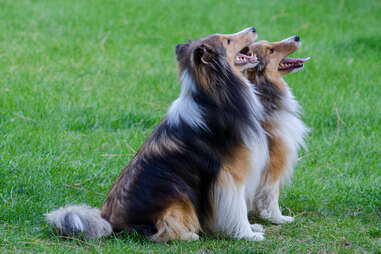 8. Silver Lake Dog Park
Silver Lake
Silver Lake Dog Park is cozy, but small. There's not a lot of grass, which is good because the dogs like to ride their fixed-gear bicycles all over the dirt. Drawbacks include impossible parking and the fact that the owners are usually a lot more friendly and good-looking than their dogs.
7. Hermon Dog Park
Montecito Heights
Hidden in the back of the Arroyo Seco, Hermon Dog Park is dry, dusty, and shady. This place is the worst about having rogue-poop, but the shade and nice trees make up for it. If Hermon is your destination, bring your own bags because there aren't a lot of communal scoops at this one.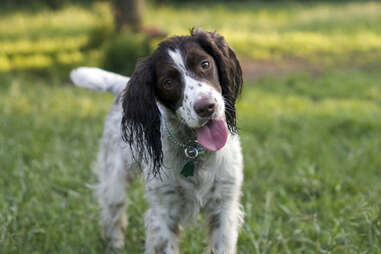 6. Laurel Canyon Dog Park
Laurel Canyon
Laurel Canyon Dog Park is probably the biggest of the LA parks, but unfortunately most of the green you'll see is on the hills that surround it. Oh, and the owners tend to be totally insane. There's a good-sized section for little dogs, as well as a children's play area (though it's always disappointing that there aren't a bunch of Basset Hounds hanging out on the swing set).
5. Sepulveda Basin Dog Park
Van Nuys
This place is only moderately smaller than Laurel Canyon, but it gets the bump up for having lots of grass. Also, it's a rectangle, so if your canine dude/dudette loves to run around like a psycho and chase things, you'll be able to keep an eye on him/her the whole time.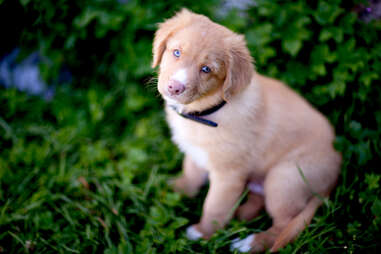 4. Griffith Park Dog Park
Griffith Park
If you're into a more hidden & low-key park (especially one with the Batcave nearby), Griffith is for you. Under the big, shady trees, even the dogs are chill here. There aren't many scoops and there's minimal seating, but at least you're treated to a beautiful view of the 134. And after you're done, it's only a short drive to the also-dog-friendly Golden Road Brewery.
3. Runyon Canyon
Hollywood
Runyon is less of a fenced-off dog park and more of a gigantic hike with 90 acres for your dog to run around. Sure, parking is a nightmare, but Runyon's awesome views make for one of the best doggone experiences around. That, and the fact that every single person that hikes Runyon is basically a supermodel.
2. Barrington Dog Park
Brentwood
Lots of space, shade, and decent grass make Barrington a great spot to hang. The owners that spend time here are very nice, and the little dog section is just as great. Also, it's next to a soccer field, so if you own the dog from Air Bud: World Pup, you'll be set. (Note: I looked it up and there were five different dogs who played Buddy. Nothing is real.)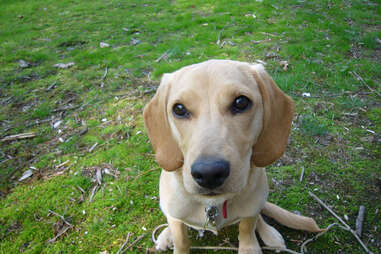 1. Lake Hollywood Dog Park
Hollywood
This hidden pooch haven is hands-down the best dog park in the city. Parking? Tons. Lush, green grass? You know it. Great view of the Hollywood sign? Duh. Top-notch owners and pups? All damn day. ICE CREAM TRUCK? YOU BETCHA. Choco Taco FTW.
Sign up here for our daily LA email and be the first to get all the food/drink/fun Los Angeles has to offer.
Wilder Shaw is a writer and dog enthusiast who feels kind of bad for dragging his dog to 10 different parks around the city. Ask to meet his hound at @WilderShaw_.